Bethesda, iD Software, and Avalanche's FPS sequel is here. Is Rage's wasteland more fun the 2nd time? Here are our first impressions.
Raging again
Rage was a bit of an anomaly for iD Software. First released in the fall of 2011, Rage introduced a brand new IP for the developer, and publisher Bethesda. And unlike with most of iD's stuff, it was met with complete enthusiasm.
Not that it got trashed, but I don't remember all that many gamers going nuts for Rage. For that matter, I don't remember too many completely glowing reviews either.
We reviewed the game shortly after launch and it was a mostly positive article. Although the critic pointed out it had some technical issues, he liked the game so much he said it was the first iD title that he actually enjoyed since Quake II.
That was then though, and Rage 2 significantly changes up the formula. There's a much more in-your-face vibe this time, complete with wild colors and a vastly changed world.
How does it stack up against the original? Read on for our first impressions.
What's so good about it?
Rage 2 does well with its core gameplay. The gunplay feels very familiar, as it should since this is iD we're talking about. The Quake and Doom developer knows FPS' well and their formula works.
I have gained access to a few of the title's guns and they're pretty fun to use. Though the game offers something else this time in addition to hardware – super-powers. One of the game's taglines is that you can be a "wasteland superhero" and that seems to be true from the looks of things.
Using a power called Dash, my version of Ranger Walker (you can pick between female and male) can execute a short Flash-like dodge to get out of the way of incoming missiles. He's also got a power called Focus, which simply allows him to see where his objectives are, and open some doors via a scan. That seems far from all though, as there are more abilities that you can pick up as you play.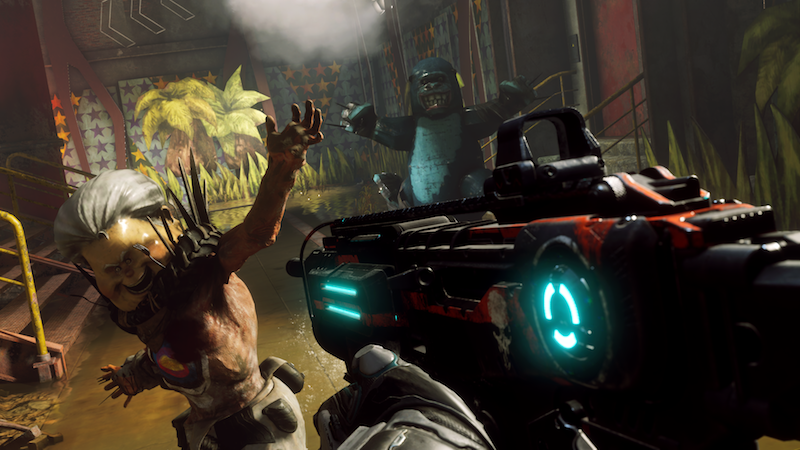 Then there's the driving, which looks like it'll be a pretty big part of the campaign. Walker will have to drive between settlements to get to missions. The original offered this as well, though driving around in Rage 2 seems a bit more fun. Not the least of reasons why is the scenery itself.
Rage 2's world looks to be much more alive than in the original. Not everything in the wasteland is, well, a wasteland this time. It's not all rocks and sand and looks different than most other post-apocalyptic titles.
On the same note, I'm digging the voice work so far, and the script seems solid. The story is a serious one overall, filled with gruesome happenings and twisted enemies, but there's a ton of humor. Some it is surprisingly subtile, and most of it comes off well.
Anything not so good?
While the early goings of Rage 2 have me mostly enjoying this soft reboot, there are a few things that definitely could have been better.
One thing came up when talking with NPC's, and I'm hoping it doesn't carry through. There seems to be a very set pattern of animations for non-players. Like, very set. One very important character did the same hand movements several times over while chatting. If you're thinking this means they look robotic and unnatural, you'd be right. Yes, it's a small issue, but it's a noticeable one.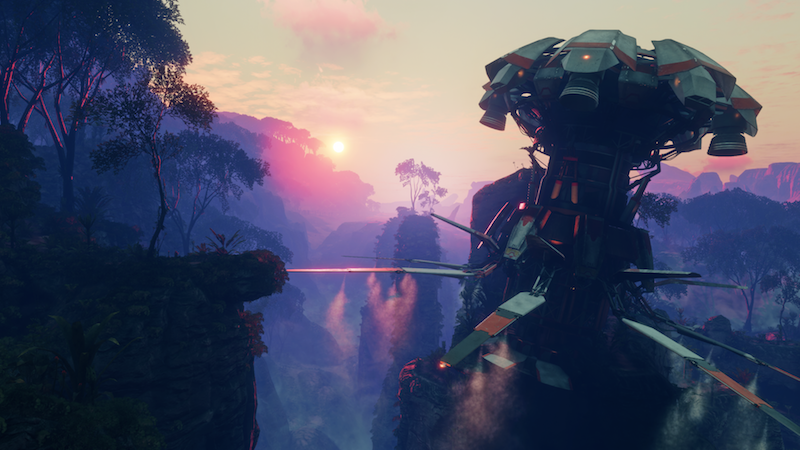 On the same level, interactions with story elements take place in the first-person. This isn't unheard of by any stretch, but I thought full on cut-scenes were called for a few times even in the first hours of the game, and Rage 2 didn't offer them. I know the theory is that that might pull gamers out of the experience, but for me it's the opposite.
Also, while the super-powers are promising, I have had all kinds of trouble pulling off the Dash in a useful way. That might just be me though.
So far, an adventure worth taking
It's not perfect, but I like what I see with Rage 2 so far. The game looks and sounds great, the gameplay is good (overall), and most of it is just plan fun.
There's a ton of personality in this one, and some incredibly cool ideas. Wait till you see some of the very first enemies that you'll encounter. There is some super-cool (not to mention unexpected) stuff to open this adventure.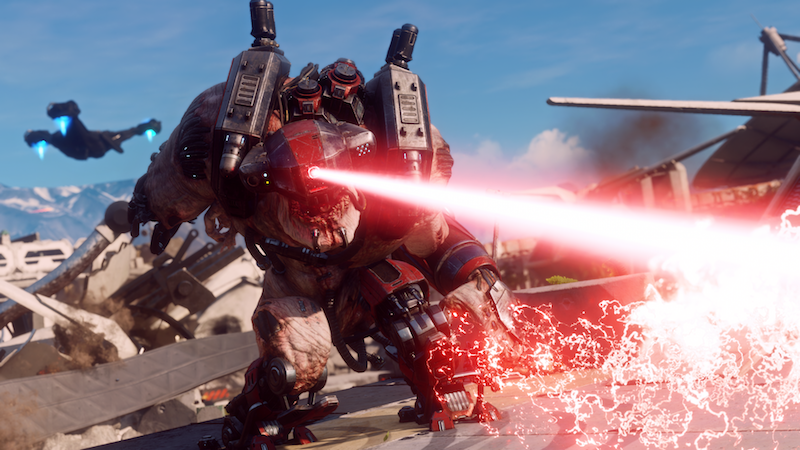 A full review coming up near the end of this week or the top of the next, but at this point I'd say Rage 2 is more of a "recommend" than not.