Matt Wagner's classic anti-hero is reborn in a new series from Dark Horse. Grendel: Devil's Odyssey sees the character head to the final frontier.
Grendel is getting weird(er)
From creator Matt Wagner, Grendel has been around for a long time. Not that the same one hasn't been visited more than once, but every iteration of the character is pretty different.
This new series is no different, as we find Grendel Prime in… space. That's right, the final frontier is the stage for this new book. Grendel is off planet with a decisive mission – save humanity by finding them a new home amongst the stars.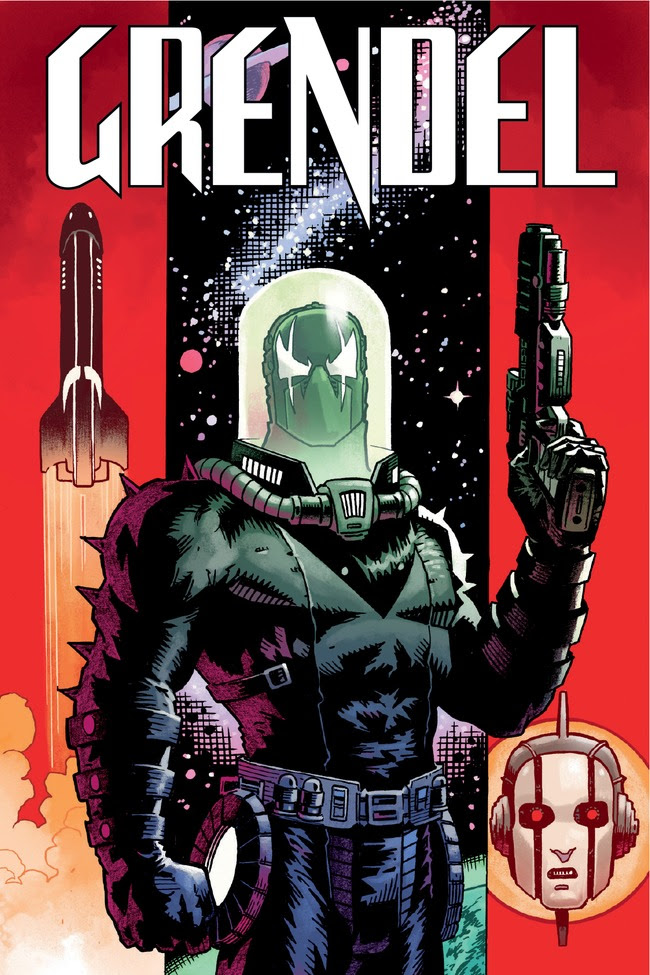 As civilization comes to an end on Earth, the final Grendel Khan gives Grendel Prime a new directive: Find a new home for the human race. But will the deadly and relentless paladin ultimately save humanity . . . or destroy it? Find out in Grendel: Devil's Odyssey!

Dark Horse press release
I'm not really getting "Grendel" out of that, but what do I know. Wagner is very much behind this latest entry in the saga, so it should be on point. He's joined by colorist Brennan Wagner and letterer Dave Lanphea.
Wagner, Matt not Brennan, is also providing the cover work for the book, though there'll be a special guest variant for the entire run. Those'll be coming from the talented pencils of Fábio Moon.
Grendel: Devil's Odyssey is set to bring some wicked action to the page just in time for Halloween. Expect issue #1 on the stands on October 2nd, 2019.