Is there a stranger team-up than TMNT and Ghostbusters? How about the boys in grey meeting the 'bots from Cybertron?
Spirits of Cybertron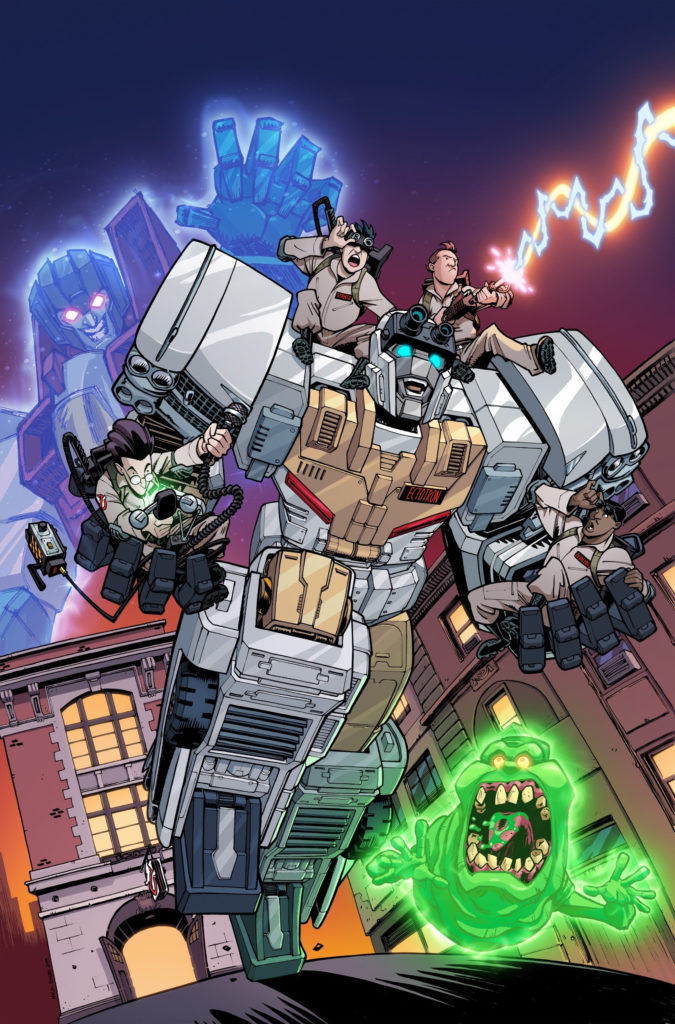 Believe it or not, Ghostbusters and Transformers both started life in 1984. And so both are celebrating their 35th anniversaries this year. To celebrate that, they're crossing over twice in 2019. First, in the form of an action figure called Ectotron, and second, in this very mini-series from IDW.
In the first chapter of the "Ghost of Cybertron" storyline, the Autobots – having escaped from the war that destroyed their home planet – trace a stray Cybertronian signal to the planet Earth. Investigating the otherworldly source will bring the Robots in Disguise face-to-face with the renowned professionals of paranormal investigation and elimination: Venkman, Spengler, Stantz, and Zeddmore!

"If you are troubled by strange noises in the middle of the night, or if you or any of your family have ever seen a Decepticon in your basement or attic, don't wait another minute: this is the crossover series for you," says Michael Kelly, Hasbro's Vice President of Global Publishing.

IDW press release
So we've got an original tale here that seemingly takes place in a brand new shared-universe for both properties. Pretty neat. And from the looks of the promotional materials, it's going to have all the big names from both franchises.

A very solid creative team is lining up fro this one. Expect Erik Burnham, Dan Schoening, and Luis Antonio Delgado to be on board. Transformers/Ghostbusters is set for a five issue run, which will have a variant slate for the first. That first issue will feature variant covers from the likes of Schoening, Paulina Ganucheau, Nick Roche, and Alex Milne.
Watch for it this June.