As the frigid cold works its way across the US, the Nintendo Download arrives to deliver some solid reasons to stay in and play.
Get your groove on
Another week, another Download. And like the previous few weeks, we've got a DL that really just offers one or two big names, and a whole bunch of filler.
This week we get Wargroove, a game that has you dancing your way across battlefields. It sounds… interesting. Then there's also Downwell, and a pair of Dragon Marked for Death titles. None of that is what I'd call triple-A, but some of it looks kinda interesting.
Additionally, Bomb Jack hits the Arcade Archives series, and both Tangledeep and Thea: The Awakening make tier Switch debuts. Scroll down for the full list of what's on the way.
Nintendo eShop on Nintendo Switch
Wargroove – Take to the battlefield with Wargroove, a turn-based strategy game for up to four players*. Choose your Commander and wage war on battling factions, using your "groove" to strategically sway the fight in your favor. The Wargroove game is available Feb. 1.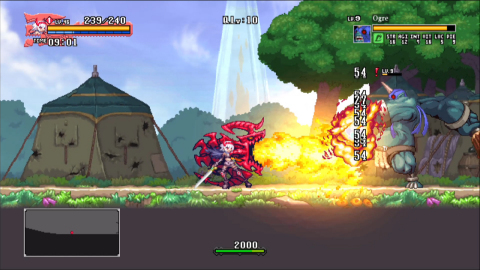 Dragon Marked for Death: Advanced Attackers / Dragon Marked for Death: Frontline Fighters – Play as the survivors of the Dragonblood Clan who set out to take revenge on the Kingdom of Medius. To obtain the power they need to enact their revenge, they forge a pact with the Astral Dragon Atruum. Choose from four playable characters, and defeat your enemies to gain experience and level up. Customize your character in a way that best suits your individual play style.
Downwell – Downwell is a curious game about a young person venturing down a well in search of untold treasures with only his Gunboots for protection. Make your way farther and farther down into the darkness filled with nasty creatures and mysterious secrets to collect the spectacular red gems scattered about the rocks. No two trips down the well are ever the same.
Nintendo eShop on Nintendo 3DS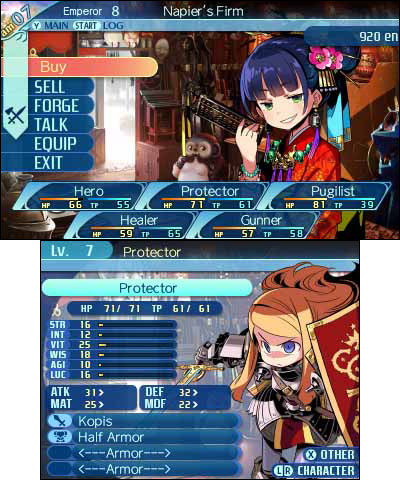 Etrian Odyssey Nexus – Create and customize characters from 19 playable classes, then take on the dangerous creatures of Lemuria's labyrinths with your personalized party. With the ability to swap between four difficulty settings, auto-mapping settings, and a grand standalone story, series newcomers and experienced veterans alike are welcome.
Nintendo eShop sales:
Nintendo eShop on Nintendo Switch, Nintendo 3DS and Wii U
Activities:
My Nintendo: Celebrating Friendship and Love with Kirby – February is all about sharing the love, and we're doing just that starting today with fun new rewards featuring everyone's favorite pink puff. Get ready for the Kirby's Extra Epic Yarn game**, launching on March 8 for the Nintendo 3DS family of systems, with Kirby themed rewards. For more info, visit https://my.nintendo.com/news.
Also new this week:
*Additional accessories may be required for multiplayer mode. Sold separately.
**Kirby's Extra Epic Yarn is playable in 2D only.