Landing back in comic shops are the Guardians of the Galaxy. Only this time the popular cosmic team looks a little different than you might remember.
Cosmic
Okay, the Guardians actually look a lot different than you remember. There's no way around that, since Infinity Wars took a toll on the team. It was split before the event's aftermath reformed it into what you see here.
Guardians also has a new creative team, bringing in superstar Marvel scribe Donny Cates. Joined by Geoff Shaw and Marte Gracia, Cates is set to take the super-team on a whole new journey. Though, there will be a few faces that you already know.
Here's the official word from Marvel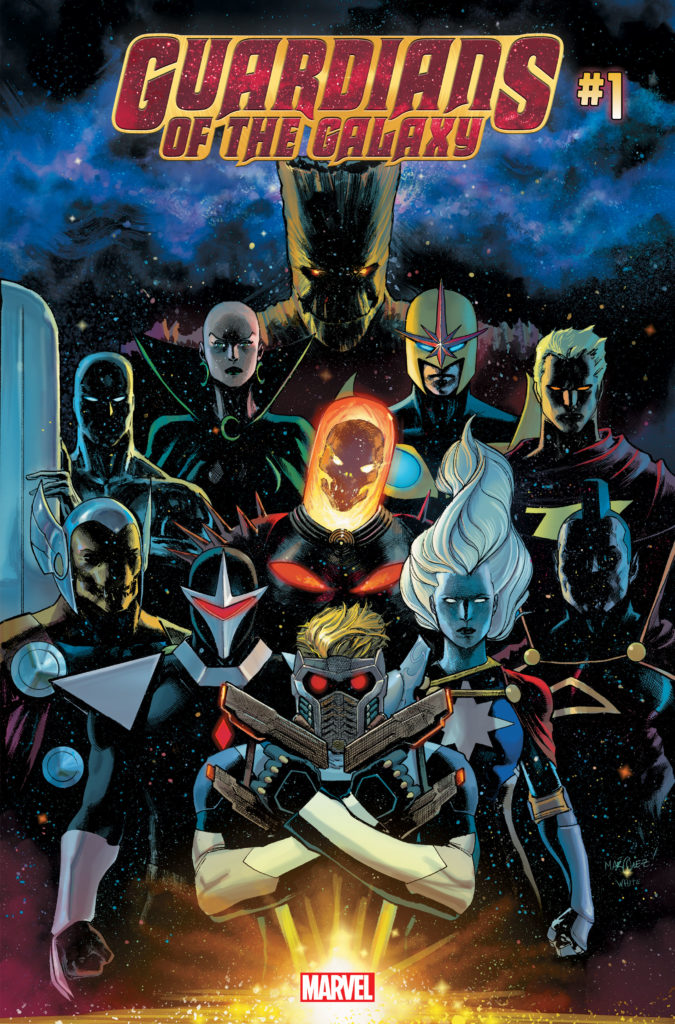 A new adventure for the Guardians of the Galaxy has begun thanks to the superstar creative team of Donny Cates, Geoff Shaw, and Marte Gracia! Today, Marvel is proud to present this launch trailer for GUARDIANS OF THE GALAXY #1 featuring Editor-In-Chief C.B. Cebulski, writer Donny Cates, and editor Darren Shan!

"I think fans have gotten used to what a Guardians book is, and we're going to completely change their minds on what that is," said Shan.

"The first arc is a reading of Thanos' will and the contents of that are not going to be super great for anyone involved," teases Cates. "The reading of Thanos' will is everyone – it's literally every single character out there who has been gathered for this thing. Some stuff goes down and all these people are involved in a bit of a skirmish, and it's big fun."

Don't miss GUARDIANS OF THE GALAXY #1, on sale now in comic shops, on the Marvel Comics App, and on Marvel.com! To find a comic shop near you, visit www.comicshoplocator.com or call 1-888-comicbook.

Marvel Comics press release