Fire up the engines, space-shooter roguelike Everspace has arrived on the Switch. Everquest Stellar Edition is available now.
Stellar
Released previously on consoles and the PC, Everspace has become something of a genre favorite. I guess that's not too tough, since there aren't all that many space-shooters around anymore, but it's still impressive. It's easy to see why too, since the game's Roguelike nature offers something different every time you play, and it honestly looks pretty fantastic.
Originally Kickstarted into life, Everspace now completes the platform circuit too, with a Nintendo Switch appearance.
"We're thrilled to announce the eagerly awaited launch of EVERSPACE – Stellar Edition on Nintendo Switch, which looks and plays stunningly after updating the entire project to Unreal Engine 4.20 and some further optimization deep down in the game code", said Michael Schade, CEO at ROCKFISH Games, "We believe that EVERSPACE is a must buy for every space game enthusiast on Nintendo Switch not only because it is one of the prettiest action games on the platform. Thanks to its roguelike mechanics and bite-sized game sessions it is also the perfect fit for some intense space action anywhere at home and on the go, and we look forward to adding loads of new interstellar pilots to our roster."

Michael Schade, CEO at ROCKFISH Games
Eveerspace is available right now on the Switch's eShop, under the "Stellar Edition" subtitle. A boxed copy is also on the way, though not till early next year.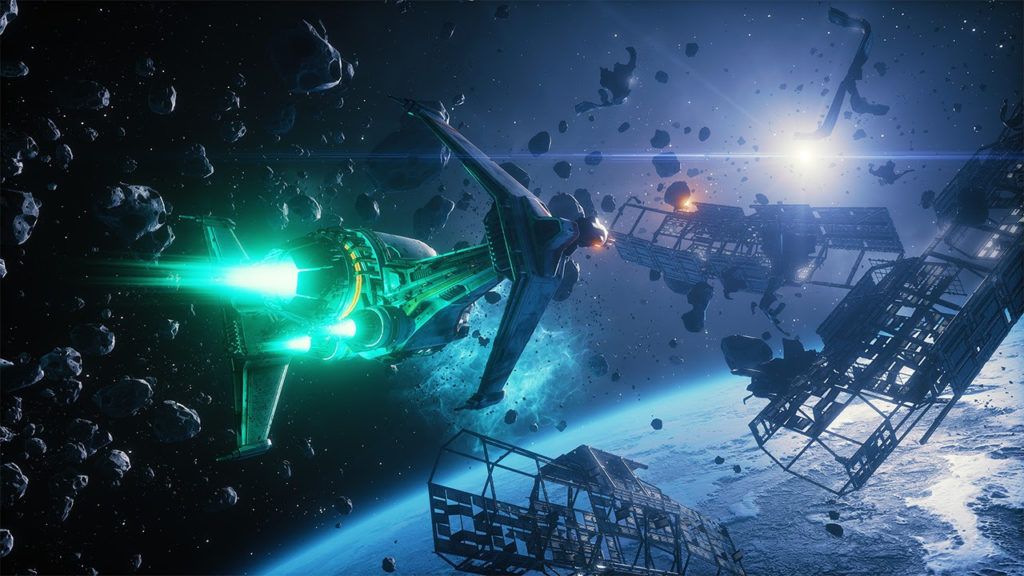 We've reviewed the game positively on the PS4 here at BG, saying:
EVERSPACE remains a wholly unique experience on PS4. Wonky controls and a downscaled look don't overshadow what's still a great rogue-like space experience.

BG Staff Writer Michael Allio