Is Infinity Wars set to claim another life? The huge Marvel Comics event book might be seeing the death of a Guardian this December.
Death comes for a Guardian
Infinity Wars has bean a big event, huh? First we got the "death" (come on) of Thanos, then the revelation that Gamora isn't very nice, then the disbanding of the Guardians of the Galaxy, and now… maybe another death?
It seems that way, at least from the press release image below.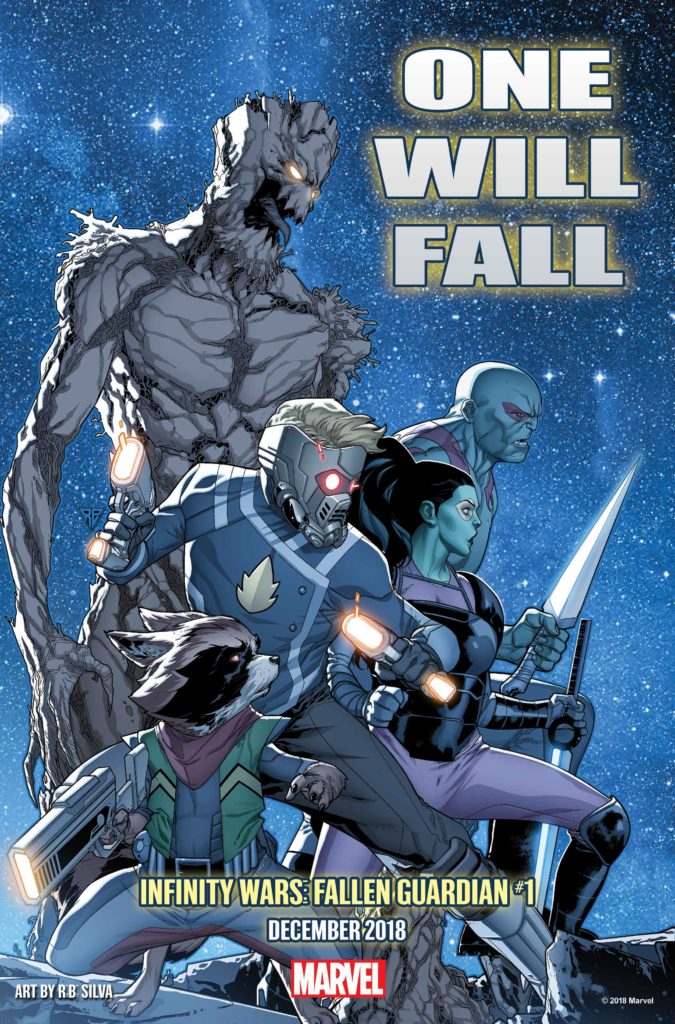 It certainly could be the case that we'll be seeing a Guardian bite the big one, especially since the team is poised to be reconstituted once again. Actually, it kind of sounds like there'll be two teams running around Marvel's cosmic playground. The publisher will be forging an "Asgardians of the Galaxy" squad, and then also another GotG team.
There's a monster image floating around the net with dozens of characters on it, that are presumably on the short list to be new members. So with that, we could see an almost wholly fresh team of Guardians emerging from Infinity Wars.
That'd be kind of cool to see, since the team has only developed a stable roster since the movies became such big hits. I remember the Guardians changing quite a bit with every revival before they became movie stars. It'd be cool to see that again.
As for Infinity Wars: Fallen Guardian #1, that's set to hit in December. Stay tuned for the fallout, and that new team's roster.