Todd McFarlane's new Spawn movie just got a big time special effects expert. The Walking Dead's Greg Nicotero is now a part of the production.
Making demons
Nicotero is a veteran of the industry, and has provided a continuous flow of zombies for The Walking Dead on AMC. Now he and his company KNB EFX will be switching from walkers to demons. Though this isn't the first time that Nicotero and McFarlane have worked together. The two actually worked side by side on the original Spawn film from 1997. How weird is that?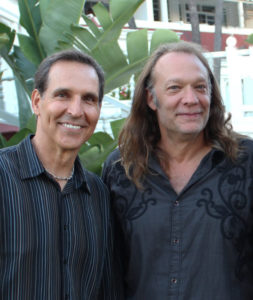 Well, maybe not weird at all actually, since McFarlane hasn't forgotten the work that Nicotero did for his character. Apparently he's pretty pumped to relaunch the movie franchise with him.
"I'm a long-time fan of Greg's work and the projects his company, KNB have done throughout the years," said McFarlane "Working with him once again, to re-invent the Spawn 'look' so it will match the supernatural theme in the movie, is going to be a fun process."
A new Spawn movie has been in the works for a while of course. Rumors had and have been running rampant as to the story and the themes of the now-official film. We do however, know a few of the cast. Jamie Foxx will play the man himself Al Simmons, otherwise known as Spawn, while Jeremy Renner has been set as Twitch. If you don't know who that is, he's an NYPD detective taken straight from the comics.
The film is being directed by McFarlane himself, and produced by Jason Blum's Blumhouse Productions. It'll also be rated 'R', which is a first for Spawn. While he doesn't exactly have a lengthy filmography, the hero's previous film was rated PG-13.
No release date yet for this one, but stay tuned.