Image is planning a solid showing for Comic Con International next week, including lots of exclusive issues for you to take home.
Independent
Of course Image Comics will have a bunch of exclusive items on hand at their booth next week. The indie giant has more than a few popular properties under its umbrella, including VS, Witchblade, and of course – The Walking Dead.
At the booth (#2729), you'll find comics yes, but also pins and tees. All of this stuff should be available throughout the convention, though as usual it's all first come first served. And I assume once it runs dry, that's it.
Here's what you can pick up: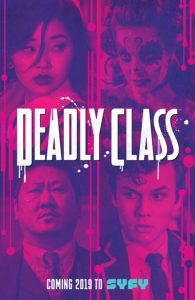 COLLECTED EDITION CONVENTION EXCLUSIVES (sold at IMAGE BOOTH – #2729):
ICE CREAM MAN, VOL. 1: RAINBOW SPRINKLES hardcover by W. Maxwell Prince & Martin Morazzo, cover by Morazzo, $35 +tax
VS, VOL. 1 hardcover by Iván Brandon & Esad Ribić, cover by Ribić, $35 +tax
LIMITED* SINGLE ISSUE CONVENTION EXCLUSIVES (sold at IMAGE BOOTH – #2729):
* Quantities will be limited by customer and per day on a first come, first served basis. Please ask at the Image booth about availability.  
IMAGE FIRSTS DEADLY CLASS #1 by Rick Remender & Wes Craig, featuring a SYFY cast photo cover, FREE
FARMHAND #1 by Rob Guillory, cover by Guillory, $10 +tax
UNNATURAL #1 by Mirka Andolfo, cover by Andolfo, $10 +tax
SINGLE ISSUE CONVENTION EXCLUSIVES (sold at SKYBOUND side of booth – #2729):
WALKING DEAD #181 by Robert Kirkman & Charlie Adlard, cover by Charlie Adlard & Dave McCaig, $10
REDNECK #13 by Donny Cates & Lisandro Estherren, cover by Geoff Shaw & Dee Cunniffe, $10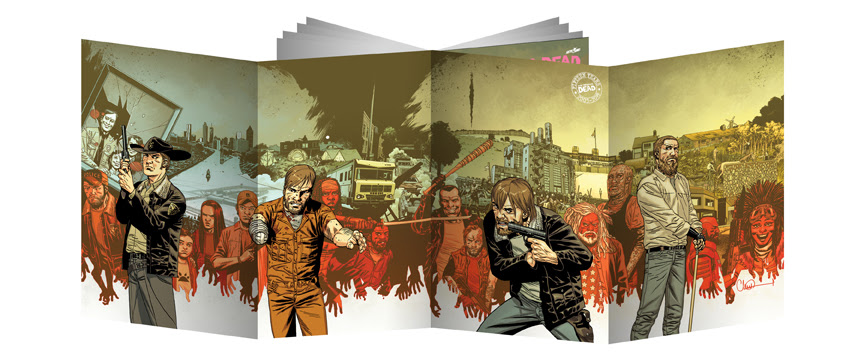 SINGLE ISSUE CONVENTION EXCLUSIVES (sold at TOP COW booth #2629):
INFINITE DARK/THE FREEZE FLIP BOOK by Ryan Cady & Andrea Mutti, covers by Phil Sevy (THE FREEZE) and Andrea Mutti (INFINITE DARK), FREE with a Top Cow booth purchase or by attending a Top Cow panel
APHRODITE V #1 by Bryan Hill & Jeff Spokes, cover by Natali Sanders (Limited to 1,000), $10.00
CONVENTION EXCLUSIVE MERCHANDISE (sold at IMAGE BOOTH – #2729):
DEADLY CLASS T-shirt, $24.99 +tax
DEADLY CLASS enamel lapel pin, $10 +tax
CONVENTION EXCLUSIVE MERCHANDISE (sold at TOP COW booth #2629):
WITCHBLADE enamel lapel pin, $10
SUNSTONE enamel lapel pins, $10