For the first time since we started issuing "Game of the Month" honors, we have a tie. A Way Out and Sea of Thieves were both good enough to garner the votes to bring home the gold.
A surprising month
We didn't publish a Coming Up (our look ahead to what's releasing in the coming month) for March. I'll take responsibility for that, as I really didn't think there'd be enough games to talk about. I mean, it's March. That's not a traditionally good month for fresh game launches. And yet, there were a bunch of quality games, including some that we might be talking about come GotY time.
A new Kirby game arrived for the Switch came along, Far Cry 5 launched, and so did Fear Effect Sedna, the first new release in that series in ages. None of those games though, as big as they are, made much of an impact. Then there were the games that we all raised a hand for in out internal vote.
Those include the first tie in GotM history (which is only about a year long). Oh and, also kind of noteworthy, there's not a Switch game in this bunch, something that hasn't happened here in a while.
A Way Out
Starring a pair of cons, A Way Out tasks gamer with working together as a team to escape prison. You won't find any single-player action here, though there's definitely a campaign. The two of you will come up against all manner of challenges, and gameplay types, as you work your way through one of the most unique games ever.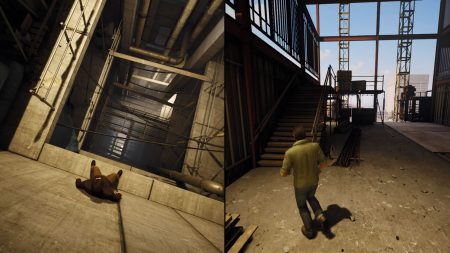 From our review:

"A Way Out" is incredible becuase of the cooperative action it presents. If you have a pal that you would even consider playing through this with, make the jump. It is a fun journey.
Our score: 83%
Sea of Thieves
Our second Game of the Month for March 2018, Microsoft's Sea of Thieves is similar in some ways to A Way Out. For starters, you're "bad guys" in both games. And then there's that both titles are multiplayer only games. The difference is that Sea is a more pure multiplayer experience. You won't find much in the way of a story here, just lots of "make your own way" action. That's the whole point of this Xbox One exclusive.
You play as a pirate, out on the high seas. When you log in, you join up with three other gamers to basically set sail, plunder, and take on supernatural terrors. You know, pirate stuff. It's worth noting that this is from developer Rare too, because it looks like they've (at long last) possibly found their mojo.
Then there's out runner up: Warhammer Vermintide II
Building on the game that was first released with the original Vermintide, Vermintide 2 ups the ante considerably; the biggest changes being the setting and the enemy. Not that the first game's Skaven aren't in this one too, because they are, but more Chaos-themed baddies have been added as well. On top of that, the "End Times" world of Vermintide has moved along considerably, as the Old World careens, uncontrolled, towards its demise.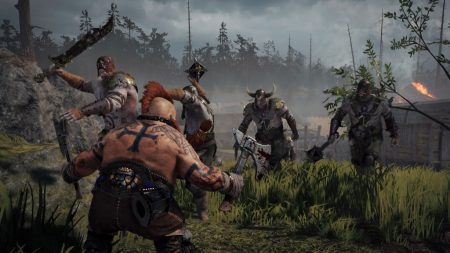 From our review:

Many games have come and gone struggling to ape the success of Valve's genre-defining Left 4 Dead series. From Killing Floor to the recent Outbreak mode in Rainbow 6: Siege, these wave-based clones followed Valve's model without truly daring to deviate from the established formula. Warhammer: Vermintide 2 significantly differs from its brothers in the horde-based survival genre with an immersive setting, frenetic steampunk-based combat, and ingeniously-creative level design that challenges the navigational skill of its players.

With immersive level design and brutally-satisfying combat, Warhammer: Vermintide 2 provides a breath of fresh air to the horde-survival genre.
Our score: 80%