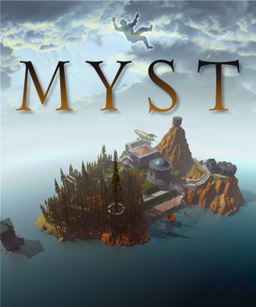 One of the best recieved and most loved PC games of all time is getting a special re-release later this year.
Cyan, the company behind the Myst series, posted a Kickstarter campaign yesterday that boasts some serious firepower, in terms of the rewards Cyan is offering to fans.
2018 marks the 25th anniversary of the original release of Myst. The point and click mystery adventure places players on a mysterious island. Discovering the mystery and lore of the world is up to the player. The Kickstarter boasts some seriously awesome rewards for fans of the series.
The smallest reward, available at the $50 tier, includes downloads of all seven Myst games from either GoG or Steam. As the tiers move up, players can get physical DVD copies of the game in a Myst book case, an animated LCD link box and Ghen's pen and inkwell.
The highest tier is actua;lly really awesome as well. If you were able to jump on early enough, the $1,000 tier would have gotten you an official piece of concept art from the development of Riven, the second Myst game.
This is an awesome Kickstarter, and it was funded in less than 24 hours.
Are you going to fund this for a chance to recieve some artifacts from one of the most celebrated game series in history? Let us know in the comments!