Nintendo is rolling. The Switch is firing on all cylinders at retail and the company is riding high. So high in fact, that it just had it's best US Holiday since 2014.
Lucrative December
If you read BG regularly, or just stay up to date on Nintendo news, then you already know part fo this story. The company had been on fire since the Switch launched earlier this year and has had a few decisive wins at retail.
As we usually point out when we report on this, that's been a long time coming. The Wii U might've been a decent seller when it first arrived, but it didn't hold that too long and pretty quickly became a… well you could say it was a flop.
Barring disaster though, that fate isn't going to befall the Switch *knocks on wood*.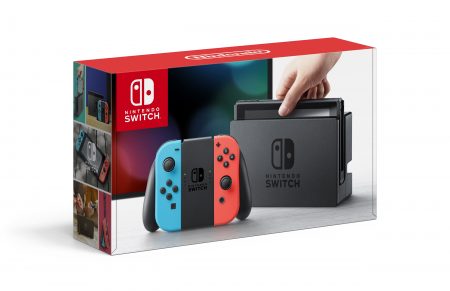 The latest is that Nintendo's fresh console won with consumers yet again, and on the biggest stage of the year – Holiday time. Nintendo is reporting that the Switch sold some 1.5 million consoles to United States households over the five weeks of "Holiday 2017".
That brings the total for the console's first ten months of life to 4.8 million sold. And not to be completely shown up by its (effective) replacement, the 3DS had a pretty happy holiday as well.
Nintendo's little juggernaut moved 750k units in the US this past month. That sound good? Well it's even better than you might think since that's actually a 27% increase over the same period a year ago. I have no idea how that makes sense, but there you have it.
Add to that total sales of the SNES Classic, and you have a figure that looks a little something like 2.6 million.
As for the games, Nintendo was no slouch there either. Super Mario Odyssey was number 3 on the chart for the month, Mario Kart 8 Deluxe was number 8, and Breath of the Wild came in at 9th place. Not too shabby.