Not the biggest or best month for new releases, December did provide one breakout star with Xenoblade 2 on the Nintendo Switch.
Long December
I can remember many a December when I was a kid, eagerly waiting to find a game I desperately wanted under the tree. I don't think it ever really occurred to me though, that that game might've come out in November or earlier. It definitely hits my mind now though, especially since we started running our Coming Up and Game of the Month features. I don't think I've written one up yet that's as barren as this past December.
There was little to get excited about to be sure. Though there were still a few titles that piqued our collective interest here at BG. Chiefly among them? Xenoblade 2 on the Switch.
An expansive JRPG, Xenoblade 2 is the Switch-exclusive sequel to the Wii U-exclusive original. It's an absolute monster, loaded with excellent graphics and fantastic designs in both its characters and its world.
If you're a JRPG fan, or a follower of the series, it's definitely worth a look.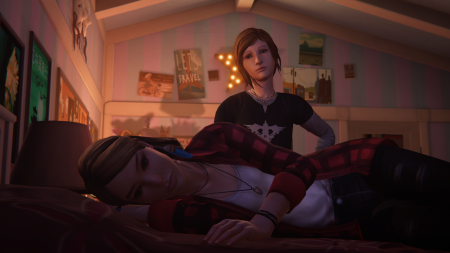 As for Runners up, well there were a surprising pair of them. Almost taking the top prize was the third episode of Life is Strange – Before the Storm. This game series has grabbed fans attention with compelling plot lines that don't skimp on the personality.
And in third? That'd be Okami HD. This return to form for the classic Okami series saw the original game getting a facelift. Can Okami be even better looking? YUP.
Check out all three of the above on the Switch (Xenoblade) and PS4/Xbox One respectively. We'll see you in a month.