It's another so-so week on the Nintendo Download, though this one has a lot more content than the last. And that includes some nice choices like Furi and Super Meat Boy.
Ring in the new year
One of the driest times of the year for new game releases continues with January's second Nintendo Download. So what's worth talking about in this one? Well, a few Nindies (*cringe*) and the demo for Dragon Quest Builders.
The demo is, of course, free to play and that's cool in that it gives prospective players a chance to try out Builders. Not a core Dragon Quest release, Builders is a little different. So it's neat that people who might not've even given the game a second glance can try it.
As for Furi and Meat Boy, people already kinda love those games (to a degree). They probably need no introduction at this point, except to note that (now that they're Switch titles) these new releases give fans a chance to play 'em on the go.
Here's the rest of what's new:
Nintendo eShop on Nintendo Switch
Dragon Quest Builders – Demo Version – A free demo for the Dragon Quest Builders game is available today in Nintendo eShop for Nintendo Switch. Gather, craft, and build the kingdom of your dreams to restore the ruined world of Alefgard! As the legendary Builder, you'll construct rooms, towns and defenses while fighting monsters. The full version of Dragon Quest Builderslaunches for Nintendo Switch on

Feb. 9

.
Pokkén Tournament DX Battle Pack – The Battle Pack is now available for purchase in Nintendo eShop on Nintendo Switch, and includes two Waves of Battle Pokémon and Support Pokémon Sets. Wave 1 of the Battle Pack contains Battle Pokémon Aegislash and a new Support Pokémon Set featuring Mega Rayquaza and Mimikyu. Aegislash can change between two formes, and players can wield them both. Wave 2 includes the new Battle Pokémon Blastoise and a new Support Pokémon Set featuring Mew and Celebi. Wave 1 will be available

Jan. 31

, and Wave 2 is scheduled for

March 23

. Both Waves of DLC are only available with purchase of the Battle Pack; they are not sold individually. Content will be available as it is released.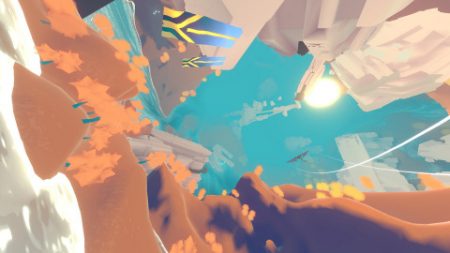 InnerSpace – InnerSpace is an exploration flying game set in the Inverse, a world of inside-out planets with no horizons. Soar through ancient skies and abandoned oceans to discover the lost history of this fading realm, where gods still wander. Your greatest journey is within. InnerSpace launches on

Jan. 16

.
Furi – Fight your way free in this ultra-responsive, fast-paced sword fighting and dual-stick shooting game. Feel the tension and adrenaline of one-on-one duels against deadly adversaries. You will need absolute focus and skill to defeat each of the guardians.
Nintendo eShop on Nintendo 3DS
Pokémon Crystal Version – When it launched in Japan 17 years ago, Pokémon Crystal introduced many new and exciting elements to the beloved Pokémon franchise. The game, an expanded version of the popular Pokémon Gold and Pokémon Silver games, was the first in the Pokémon franchise to allow players to choose between a boy or girl playable character, and also was the first game to introduce animations during Pokémon battles. And now, this 2D Nintendo eShop release invites you to explore the Johto region again – or for the first time. The Pokémon Crystal Version game is now available for pre-purchase in Nintendo eShop, with a launch date of

Jan. 26

.
Nintendo eShop sales:
Nintendo eShop on Nintendo 3DS

Digital Deals – Nintendo is kicking off its first digital sale of the year. During the Digital Deals event, fans can save up to 30 percent on select digital games for the Nintendo 3DS family of systems. Plus, My Nintendo members earn Gold Points on qualifying purchases. Shop now through

8:59 a.m. PT

on

Jan. 18

to save. See the details at www.nintendo.com/games/sales-and-deals.

Nintendo eShop on Nintendo Switch, Nintendo 3DS and Wii U
Activities:
Also new this week: