Looking for some Halloween goodies? Then you might want to check out our friends at Entertainment Earth. They've just opened up their Halloween shop.
Spooktacular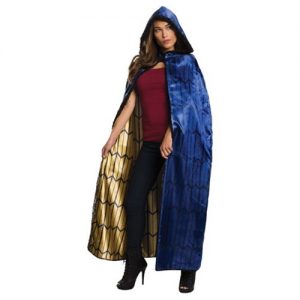 It's that time of year once again folks. October has dawned, and that means Halloween is right around the corner. Of course, that also means that it's time to get costumes together, and deco the old homestead for some spooky nights. Nope, there's shortage of things to do if you're big into the scariest holiday on the calendar.
Helping out a little bit in that area is Entertainment Earth. Known mainly for toys and collectibles, Entertainment Earth has launched a Halloween store right on their site. In it, you'll find all manner of horrific delights. Yes, there are things to add to your collection, but also decorations and even costumes.
Stuff to outfit your Wonder Woman or Captain America costume is in stock right now. Even better, most of it is prepped for discount. The company has kind of a sale on right now, but not the traditional sort. Instead of discounting individual items, you can instead get cash off of set amounts.
Spending $50 USD on your kit? Then you can take a tenner right off the top. Spending $100? Minus $20 USD from that at checkout. All you need to do is hit the dollar amounts listed above and enter code CREEPY10 at checkout. That's not scary at all, now is it?