Fans in the Windy City head to Rosemont for the latest indulgence of costumes, panels and merchandise. What did you find at Wizard World Comic-Con?
Welcome
Once we made our way through the entrance, we were met by what can only be described as a comical explosion. Live band playing covers of Ozzy Ozbourne and the like. Hordes of like-minded fans dressing as everything from Spider-Man and Wolverine, Rick and Morty and more.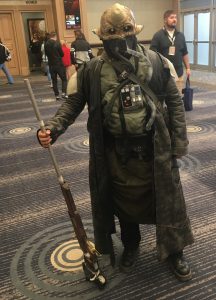 This is my fourth time attending the Chicago Comic-Con, and there has never been a shortage of people. I've seen costumes that were purchased over the counter. I've also seen what must have taken hours to construct.
Panels
The plan was to see a few highlight personalities. Paul Bettany, Coby Smoulders and Elizabeth Henstridge, then wrapping up with John Cusack. A good amount of excitement for a weekend.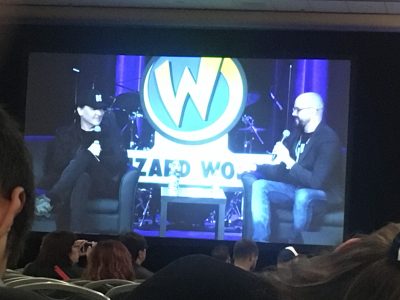 There were some logistical hiccups that caused issues with the schedule. Amidst shuffling around panel times, some information was missed, and appearances had to be postponed. While a minor issue in the end, it was none the less frustrating at the time. Sadly it was enough to effect all three panels we saw that day.
Exhibitors
The Donald E. Stephens Convention Center is not a small building, and that is a good thing. We spent our day walking nearly 5 miles going down and back, making sure we had a chance to see everything we wanted.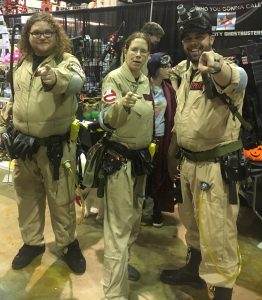 There were some minor changes in the floor plan this season, so things felt a bit better composed. I wonder though, if there were less vendors this year. The walkways seemed more spacious this year. While not a complaint, certainly a point of curiousity.
Extra-Life
What convention would be complete without a gaming section? Extra-Life Chicago was on hand to raise awareness of Children's Miracle Network of Hospitals. Nearby you could take part in Tetris or Tekken tournaments, and more.
Thoughts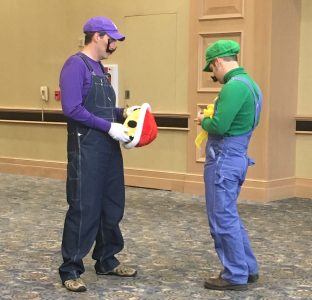 Overall, once again our trip to the Wizard World Chicago Comic-Con was an enjoyable one. We were a bit disapointed that we didn't find some specific merchandise, but that's no one's fault specifically. The vendors are aiming to sell what is hot at the moment.
There were multiple cancellations to the celebrity panels that we would have liked to see. Again, these things do happen.
Whether for professional commitment or to address personal illnesses, we at BrutalGamer.com want to wish everyone our best.
We look forward to seeing what Wizard World presents in Chicago 2018.