Nintendo announced recently that two upcoming games are set to receive special editions when they launch this fall.
Fire Emblem gets fancy:
First up is Fire Emblem Warriors. The hack and slash game, taking cues from the Dynasty warriors series, is set to launch on October 20. The special edition will only come with the Nintendo Switch version of the game, even though the game will also launch for the Nintendo 3DS family of consoles as well.
"This special edition comes with the Nintendo Switch game, plus three CDs with music from the game. Fans also will receive character art cards on 5-by-7-inch premium card stock, and a slip case to hold the cards. Finally, the special edition will come with a dual-sided poster showing the first Fire Emblem games the characters appeared in. One side of the poster will be in English, while the other will be in Japanese," a press release from Nintendo reads.
The suggested retail price for the special edition is $79.99.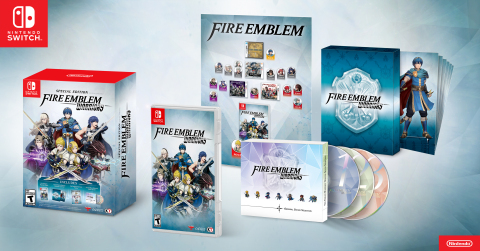 Pokemon goes ultra:
The Pokemon Ultra Sun and Ultra Moon special edition is a little less grandiose, but still cool for fans of the games.
The games, set for release on November 17, will come together in a dual pack containing both games, 16 art cards and a download code for 200 pokeballs for use in game.
The suggested retail price for the dual pack is $79.99, according to a press release from Nintendo.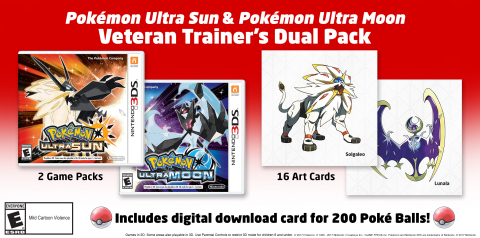 Special edition frenzy:
It really seems like Nintendo is leaning into this special edition thing. Although Ubisoft developed it, Mario + Rabbids received one, Metroid is receiving one and I am sure there will be plenty more to come.
I say bring it on. More stuff to collect from my favorite franchises will always be welcome. Lets just hope the size of these collectibles is kept small, because I'm running out of room.