When Injustice comes to mind, it invokes thoughts of a competent, but slow fighter with a fun story.
This time around, Injustice is fast, and it hits hard. A variety of modes, and a story that is presented with skill and precision leaves Injustice 2 as one of my favorite fighting games in ages.
A multiverse of modes
Injustice 2 gives players a huge number of ways to play the game. Players can take to the story to see how all of the included characters are connected, they can take to the internet to fight against other players, or they can take to the multiverse.
First things first though: Injustice 2 has a great tutorial. The standard tutorial teaches players all about the basics of gameplay. This covers varying types of attacks, how to dodge, counter, use specials and so on. After the base tutorial, you can play character tutorials, which act as a crash course for that specific character. These tutorials are a welcome addition after playing games like Street Fighter V, where the tutorial at launch was basically nonexistent.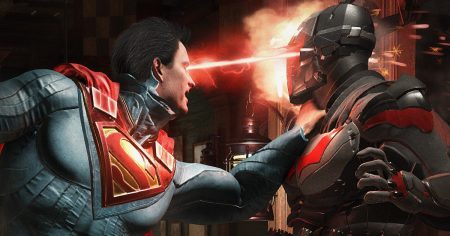 The story is par for NetherRealm's fighting games. Gorgeous scenes play out connecting fights. These fights are manageable too, so even though the character changes every four fights, you're never out of your element as a player.
Online modes are more of what players expect. You can fight friends, ranked, and unranked opponents. This all flows well, and there is rarely lag.
My favorite mode for single player, and it also has a guild variant, is the multiverse. Every day, there are new challenges to complete with different modifiers. Sometimes you will lose health every time you jump, other times there will be  weakened gravity. These challenges range in difficulty, and make sure that players will always have something new to do. Some challenges do have a character level however, which I will explain when I talk about gear.
Top flight gameplay
The gameplay in Injustice 2 is as tight as any competent fighting game. Characters are nice and big and react to attacks appropriately.
On top of that, different characters all have a different feel when they are being played. For example Swamp Thing feels very different from Gorilla Grodd, who feels very different from Aquaman or any other character really.
This is a great thing with such a varied roster. It is nice to know that the roster in the game is not made up of mostly clones. Now, I should add that clone characters do exist, but they only exist as premier skins. For example, Jay Garrick is a premier skin for the Flash, but he doesn't take up a character slot.
The biggest change to the fighting game genre though, comes in the form of gear. While playing, you earn gear for characters. The characters level up and can equip stronger gear as you play, which impacts their stats. This is an incredible feature, as the stats only figure into multiverse fights as far as I can tell. This creates a true sense of progression, while online fights are all scaled to one level so they are always fair. That's true even if one player has the best available armor and the other player is playing with no armor.
Hall of Justice quality presentation
I am just going to come out and say it. Injustice 2 is one of the best looking games I have ever seen. Environments are crisp and detailed, characters are fully detailed and their facial expressions look like actual people.
No music or sound effects stand out to me, which is something of a down note. The graphics and visual presentation is really top notch though, and more than make up for it.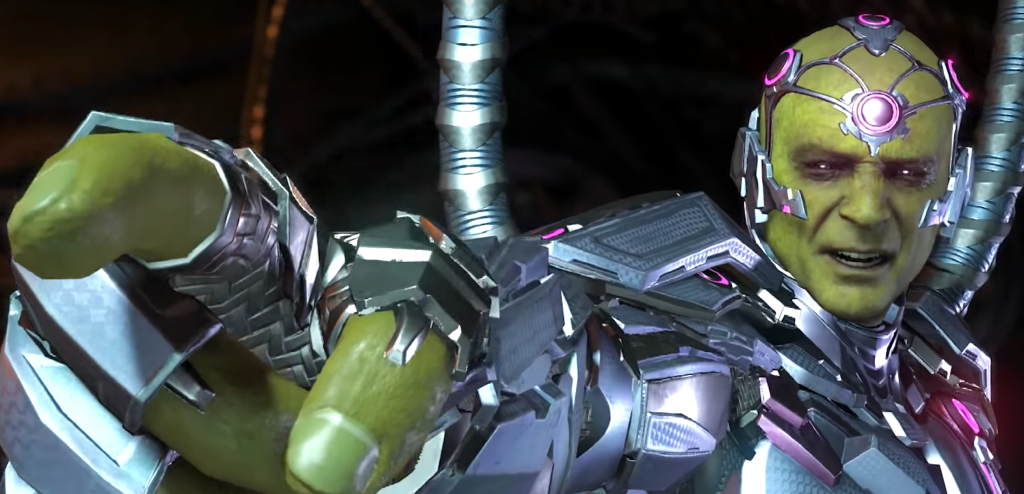 Overall
Injustice 2 is an incredible fighting game. It teaches you how to play and lets you do what you want. Although nearly all of the characters are unlocked from the start, there is no lack of progression. Character levels and armor make sure there is plenty of that.
Behind the great gameplay is an okay story, though one with a beautiful presentation.
Injustice 2
Release Date: May 16th, 2017
Platform(s): Xbox One, PS4
Publisher: Warner Bros. Interactive Entertainment
Developer: NetherRealm
Great
Modes of Play - 90%
Gameplay - 85%
Presentation - 80%
Injustice 2 makes sure that there is something for everyone. Big DC fans will enjoy the character interactions and level of detail in the game's presentation. Fighting game fans will find an accessible, yet deep gameplay experience.