Tabletop games have been a popular pastime for generations, and most of us have heard of Dungeons and Dragons. With the advances in technology, gaming has evolved in a way in which people can have more powerful and meaningful experiences.
The importance of raising money for charity
For approximately two months Geeks4Good has used tabletop gaming, Twitch, and fx trading online as a way of making a difference in the community. Geeks4Good raises money for a different charity each season and recently raised $1,000 for ACLU (American Civil Liberties Union.) Last season they raised $500 for Planned Parenthood.
Geeks4Good was founded by Miles Duffield and explains how he came up with the idea. "I was thinking about how I could monetize my twelve years of experience: playing, designing, running and yammering at parties about tabletop roleplaying games," he begins.
"I realized that only part of what I wanted to do was make money for me, but in this increasingly volatile and hostile political climate that I just wanted to do good that was universal. Good that would unify us, rather than displace us, and at the same time raise money for groups and people that are actually out there doing the work and changing the world."
Duffield went on to state that tabletop gaming brings together people from all different walks of life and religions.
Duffield is happy to report that Geeks4Good increased follower growth to 180 percent.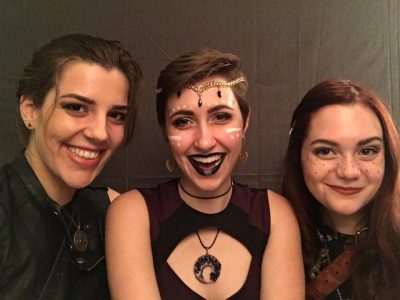 Leah Caddigan Executive Producer of Geeks4Good and host of Lady Black Bird: Adventures in the Wild Blue Yonder shares her opinion. "We're living in a climate right now where nothing feels like it's enough unless it's for everybody. That's what really hooked me with Geeks4Good. I came in at the very end of the first season of operations and I was so excited. By the end of my very first series we had raised so much more money than I had expected."
Caddigan says the general theme of her Tuesday games is female empowerment.
Rising above many challenges and pushing forward
Caddigan and Duffield have encountered many challenges with Geeks4Good but that hasn't stopped them in being successful. Instead, it has helped them learn and grow.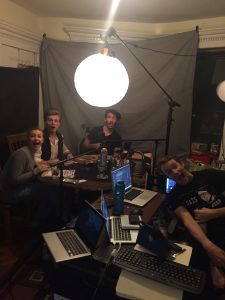 "We're still running into challenges. There are challenges that feel like they could be solved by money, challenges that actually can be solved with money, and then there are challenges that are just difficult," said Duffield.
They have faced a number of technical issues, trolls, and being unable to pay the professional actors they work with. "Then there are challenges with us learning about what we are doing because there's not really a whole lot of blueprint. All of the challenges we've been facing- we've come to solutions that act as our little start-up," said Caddigan.
The important part of tabletop roleplaying games: It's okay to fail!
"What I think is really important in table top role playing games is that we see people legitimately trying to do something. Trying to solve a problem and accomplish it. And often? They fail and we have to watch them deal with failure. Which is something that we don't watch our viewers do often. And everyone fails. This society has a preconception that people do not fail. But it's okay to fail," said Duffield.
The wheels are in motion for an in-person live event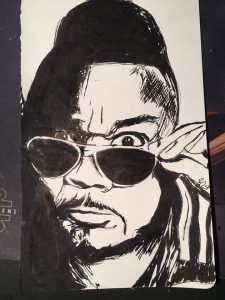 While Geeks4Good hasn't hosted an in person live event, Duffield explains they are excited about the possibility.
"We're actually looking at a couple of settings right now and we're really excited about the idea, because the direct interaction with people is always incredible. I grew up doing theater right? That's where I feel close to home is in that live interaction. I like Twitch because the audience is right there playing and interacting with you. Last night we had some of our regulars start doing fan art of our characters which is awesome and so cool," he said.
Caddigan said that a live event is something they are working on before the end of 2017. "An amazing part of the come play with us atmosphere is that it means while we were in chat last night people were like this is too great. I'm becoming a three dollar Patreon right now. The more people that can interact with us and feel like they are there the more people are going to help us to continue growing."
As of April 29th, Caddigan said Geeks4Good is in the process of becoming a Twitch Affiliate.
Setting up long-term goals for Geeks4Good
Duffield said that a big long-term goal for Geeks4Good is empowerment. "I in many ways wanted this channel to be a public syndicate that was able to educate and empower this group of geeky people, that often myself included felt so disempowered."
Caddigan added that geeky people also feel isolated. "We're both from small towns where being really into nerdy stuff was a means to be bullied. Now we really want to be into nerdy stuff so that we can start having conversations and really be a powerful voice."
"I want Geeks4Good to be a place that leads by example in terms of diversity, quality of people, and quality of stories," added Duffield.
Caddigan details how this would look practically as operations begin to grow. "It provides a higher quality of production, moving into a larger studio, and being able to stream content at the rate of a television channel. The more streams we have going on the greater chance we have to spread across as many different charities internationally as possible."
Season 3 kicks off on May 8 2017 and Geeks4Good will be raising money for Paws and Stripes next month.
Twitch channel: twitch.tv/geeks4good
Patreon: https://www.patreon.com/geeks4good