Neon Genesis Evangelion: The Shinji Ikari Raising Project is something that I've been following ever since I was given the first and second omnibuses to review. In fact, I've reviewed so many Evangelion-related media for this site that I sometimes lose track of what I wrote or how I felt when I was writing my reviews.
The thing about Evangelion is that its success allows it to expand to more than just its original genre or tone.
The original Neon Genesis Evangelion episodes (and movies) were a complex mess. They were a jumbled mix of psychological and theosophical ideas and concepts. In fact, I wouldn't really call the original series an anime, but an avant-garde work. Well… I might be exaggerating a little. But that's honestly how I feel about the original series.
Moving forward, it was somewhat expected by Gainax that the Evangelion series would only appeal to a select few. And by that, I mean teenagers who like robots. While the themes presented in the series were largely influenced by Hideaki Anno's emotional state at the time, nothing changes the fact that Eva is and always will be a mecha series. And also that it will always only appeal to a certain demographic.
Right? Right?! Boy, they were proved wrong. 22 years later, Eva is still going strong- even as a set-in-school comedy!
The Omnibus: Neon Genesis Evangelion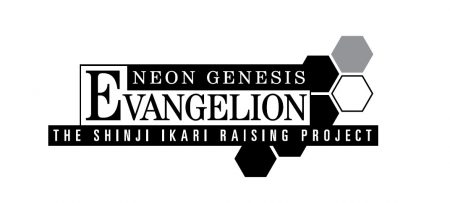 Neon Genesis Evangelion: The Shinji Ikari Raising Project is a manga. But it's a manga adapted from a Neon Genesis Evangelion dating simulation-esque game of the same title. Remember when I said that the original Neon Genesis Evangelion series was confusing? Heck, it was also downright depressing at times. But the Shinji Ikari Raising Project? Even though it is still slightly confusing, it's light-hearted and manages to put a 'fun twist' on Eva lore.
And it does that without forging a whole new cast. The characters depicted in the Shinji Ikari Raising Project are almost the same with the original Eva characters. Here though, they're more comedic and the nature of their relationships with other characters is toned down.
I should add that the Omnibus is a collection of volumes from the Shinji Ikari Raising Project series. Volume 3 is a collection of the previously released volumes 7, 8 and 9. Like I said in an earlier review, this is important because you can buy 3 volumes for the price of one – and it's an Eva comic book to boot! Lots to like there for Eva fans.
Thoughts on Volume 3
I've read all 18 volumes of the Shinji Ikari Raising Project, but the 17 translated volumes from Dark Horse are the best when it comes to accuracy and 'feel' for the series. I think the same way with volume 3. In my opinion, it is among the funniest volumes of the series. While the usual Asuka/Rei preying on Shinji's 'innocence' is present, the shenanigans that the cast get themselves into are funnier than ever. It's definitely worth reading especially if you're an Eva fan.
Neon Genesis Evangelion: The Shinji Ikari Raising Project Book 3 Omnibus
Release date: May 10, 2017
Format: Collected edition
Publisher: Dark Horse Comics
Written by: Osamu Takahashi
Illustrated by: Osamu Takahashi
As good as you'd expect
Terrific art and fun story - 80%
Solid value - 80%
I'm looking forward to Volume 4 but Volume 3 is a definite must-buy. I'm not going to discuss the art and shading and whatnot, because they're the same high-quality Evangelion stuff that you know. In other words, this volume is probably -like I said- one of the best in the Shinji Ikari Raising Project series.