Good news for fans of Jak and Daxter: the PS2 series is making its way to PS4, with a total of four games set to hit the PSN.
The facts
Expected sometime this year, the four PS2 entries from the Jak and Daxter series will be making their way to the Playstation Store. This includes Jak and Daxter, Jak 2, Jak 3 and Jak X: Combat Racing. Every game will feature visual upscaling to 1080p, trophy support, share play and activity feeds. Jak X will also include local split screen play, but will not have online multiplayer support.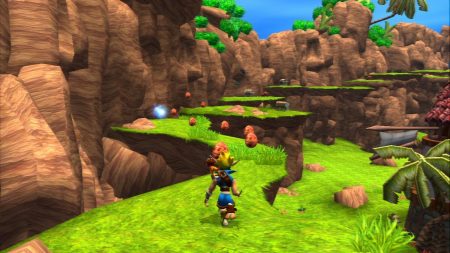 Revisiting a classic
It's nice to see Jak and Daxter carried forward through to the next generation in digital form. That's true even though it's yet another remaster, especially since Jak X will be included as well this time. After all, we haven't seen Jak in any for a good long time now (hint, hint Sony). And it's a pretty nice little set of action/platformers too. So even if you've played them already, it might be fun to have another go.
For those looking to check out the series for the first time, this is their best chance… well, since the PS3 and Vita remaster released a few years back anyway.