Marvel Entertainment and Telltale Games recently released the first screenshots and details for the upcoming Marvel's Guardians of the Galaxy: The Telltale Series.

TellTale Brings It
Telltale is presenting a brand new story involving our favorite heroes: Star-Lord, Gamora, Drax, Rocket, and Groot. The the heroes uncover an artifact of unspeakable power. Everyone in the party has a reason to want the artifact, as do their ruthless enemy.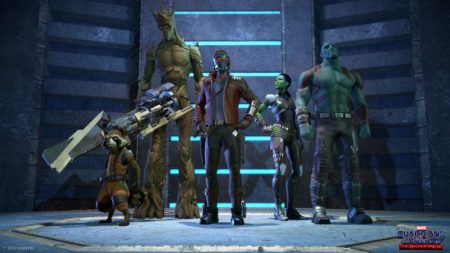 From Earth to the Milano to Knowhere and beyond, and set to the beat of awesome music, you wear the rocket-powered boots of Star-Lord in an original Guardians adventure, where your decisions and actions drive the story you experience.
All-Star Guardians
The series will feature a star-studded cast of voice talent, including Scott Porter (Friday Night Lights, The Walking Dead: The Telltale Series) as Star-Lord, Emily O'Brien (The Young and the Restless, Middle Earth: Shadow of Mordor) as Gamora, Nolan North (the Uncharted series, Pretty Little Liars) as Rocket, Brandon Paul Eells (Watch Dogs) as Drax, and Adam Harrington (The Wolf Among Us, League of Legends) as Groot.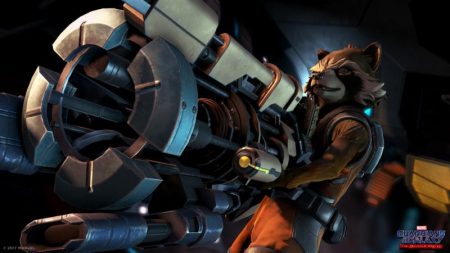 Premiering this Spring, the series will also be coming to retail as a special season pass disc, which will include the first episode in the season, and will grant access to the subsequent four episodes as they become available for download via online updates. Specific platform details are yet to be announced.
For more information on Telltale Games, visit the official website, Facebook, and follow Telltale Games on Twitter @TelltaleGames.