A bit of a surprise today, with a series of SNK games hitting the Nintendo Switch along with Blaster Master Zero.
A bigger download
Three, count 'em, three Nintendo consoles get downloadable games today. Along with Switch games, players also get titles for the Wii U and the 3DS. How long that's going to last, well, we don't know. I can't imagine long though, as the three consoles aren't going to co-exist for long. And really, the Wii U is pretty much done now.
So what do you get for it this week? Well, Bomberman 64 on the Virtual Console, and two smaller releases in Candy Hoarder and Blue-Collar Astronaut. Should I use this time to point to Bomberman 64, bringing up the hideous lack of a VC on the Switch? Nah. I'll let it go.
And that's cause the newest Nintendo console actually has gotten a ton of stuff today. Not all of it's amazing, but most of it is stunningly solid. Snipperclips and Blaster Master Zero (also out on 3DS) are the obvious stars of the week, but as I mentioned, there are a bunch of surprise SNK releases too.
You can scroll down for the full listing, but the standouts are Nam '75, Metal Slug 3, and King of Fighters 1998. See? Some awesome stuff right there.
Have a look at the full list below: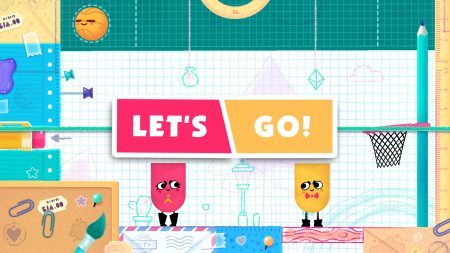 Nintendo eShop sales:
Activities:
Also new this week:
In addition to video games available at retail stores, Nintendo also offers a variety of content that people can download directly to their systems. Nintendo adds new games weekly to Nintendo eShop on the Nintendo Switch console, the Wii U console, and the Nintendo 3DS family of systems.
Nintendo eShop is a cash-based service that features a wide variety of content, including new and classic games, applications and demos. Users can add money to their account balances by using a credit card or purchasing a Nintendo eShop Card at a retail store and entering the code from the card. All funds from one card must be loaded in Nintendo eShop on Nintendo Switch, Wii U or the Nintendo 3DS family of systems, but can be used in any Nintendo eShop if the systems are linked to a single Nintendo Network account.
The Wii Shop Channel offers games and applications and uses Wii Points™, which can be purchased via the Wii Shop Channel. The Nintendo DSi™ Shop offers games and applications and uses Nintendo DSi Points™. Click here for details about the recent Nintendo DSi Shop service change.
Remember that Nintendo Switch, Wii U, Wii, New Nintendo 3DS, New Nintendo 3DS XL, Nintendo 3DS, Nintendo 3DS XL, Nintendo 2DS and Nintendo DSi feature parental controls that let adults manage some of the content their children can access. Nintendo 3DS players who register a Nintendo Network ID gain access to free-to-start games and free game demos from Nintendo eShop, and also get the latest news and information direct from Nintendo. For more information about this and other features, visit http://www.nintendo.com/switch, http://www.nintendo.com/wiiu or http://www.nintendo.com/3ds .