Waiting patiently for Space Goat's Terminator board game? Well you're in luck as it's live right now on Kickstarter, and awaiting your backing.
You're Terminated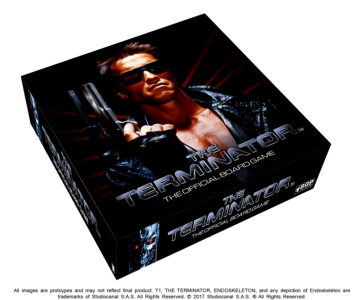 Evil Dead II hasn't shipped yet, but Space Goat has yet another fantastic-looking board game on Kickstarter. If you've been following along with our coverage, then you know to expect classic Terminator action in this one. And by that, I mean there isn't a god 'bot to be found.
"We're bringing 1984 back. The only movie we care about is the original. We love retro. We want to explore the beginning." Space Goat President Shon Bury said. "Which is why for this game, we're focusing on what hardcore Terminator fans love about the original movie. "
I happen to love T2, but there's nothing quite like the streamlined lore of the original. Robots? They're the bad guys, and there are plenty of them in the Terminator board game. Yes, you'll find T-800s, but you'll also encounter some fresh designs, all of which are faithful to the original film. I'm partial to the zombie-like T-500 personally.
Have a look:
As for play, that sounds awesome too. The title plays asymmetrically, in both 1984 and 2029. Players will have to face off against Terminators in both eras at the same time. Pretty slick, and there's a nice little Kickstarter deal too.
If you back the game now, you can go for the core version for $60, but then there's the $80 Termination Box as well. That version includes a "box of accessories and miniatures for the game available for a discount only during the Kickstarter campaign".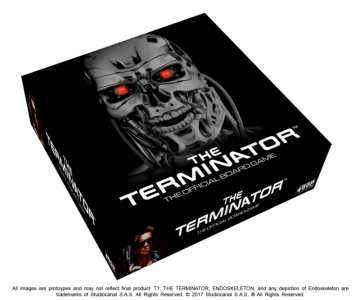 There is no fate but what we make, and no board game either. So if you're into backing this bad boy, click right here.