Looks like Aric won't be on the shelf for long. A new X-O Manowar title isn't all that far off.
The Manowar
It wasn't all that long ago that we saw issue #50 of X-O Manowar. The ultimate issue of the book closed out Aric of Dacia's saga, but there was little thought that that was all we'd see of him. After all, he's pretty much the 'Superman' of Valiant. And if you think that a character of that level will ever stay out of the spotlight for all that ling, well, think again.
Today, Valiant Comics confirmed all that.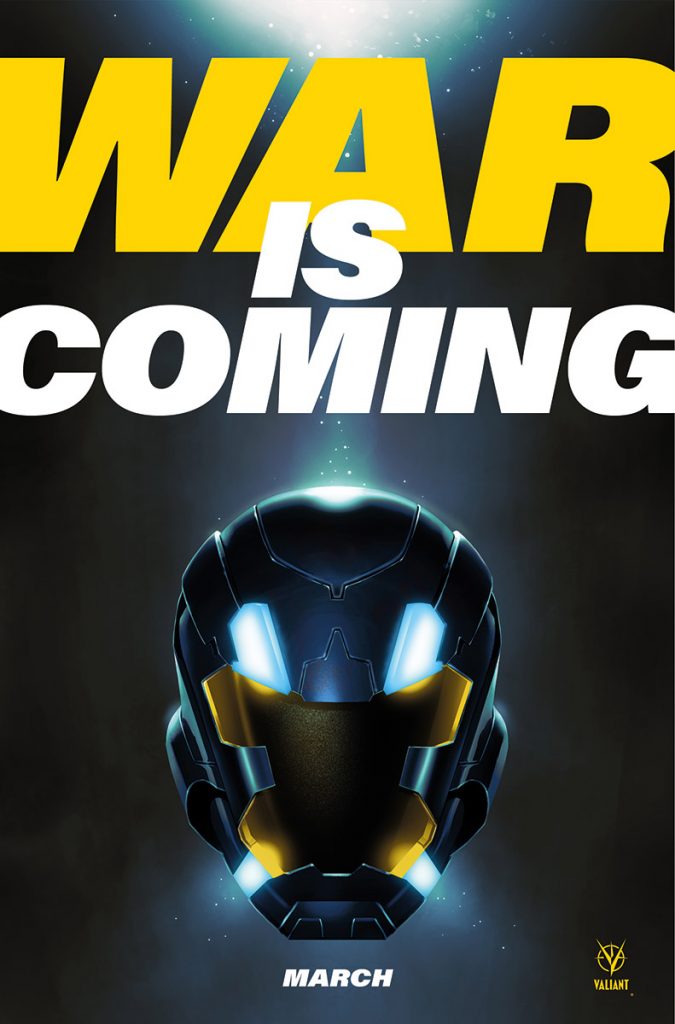 And that's all we get. A one-sheet tease and a phrase – WAR IS COMING. The artwork, by the way, is from Monika Palos, though it's unclear if the artist will play into the eventual book. Kind of hard to tell though, since again, there's little to no news here. Just the one-sheet poster and the single sentence. Oh well, it's better than nothing I guess. And it is some pretty badass artwork.
We'll let you know as soon as we hear anything further on this one, which I'm sure will be soon. After all, March of 2017 isn't all that far off.