It's going to be a rough New Year for the heroes of the Marvel U. Monsters Unleashed is coming.
2017's first big crossover event
Raining down from the outer reaches of the galaxy, rising up from the depths of the ocean, and emerging from the recesses of the Earth – monsters are staking their claim to the planet.  The only thing standing in their destructive path: the united Super Heroes of the Marvel Universe.

It's all hands on deck, as the Avengers, Guardians of the Galaxy, X-Men, Inhumans and Champions, joined by a who's who of solo stars – Deadpool, Spider-Man, Black Panther – battle an endless deluge of monsters and the mysterious force that controls them.  Will the combined might of the Marvel Super Heroes be enough to save the day?  Or will they need help to arrive from the unlikeliest of places?

Marvel Comics is excited to present MONSTERS UNLEASHED coming January 2017.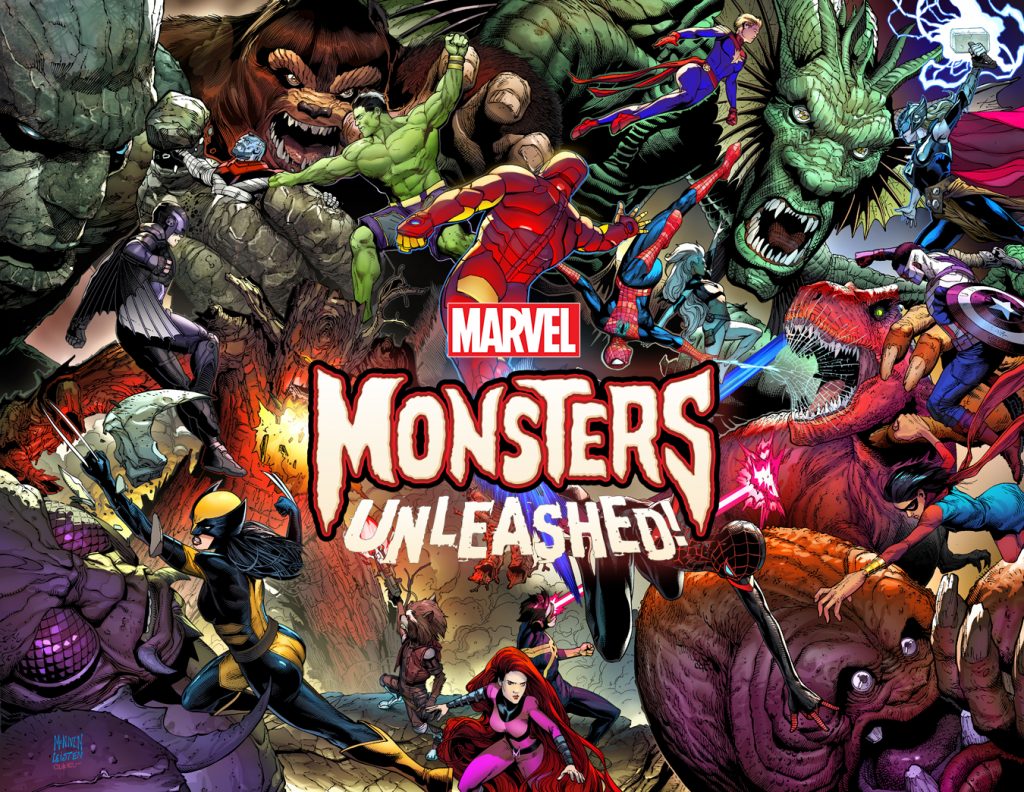 Well you have to hand it to Marvel, they don't sit on anything. The publisher is loaded for bear with new heroes, new factions, and plenty of big crossover events. And to that point – Monsters Unleashed.
This is a kind of different event for the publisher though, who's been holding regular crossovers that more or less fit into the usual slots. You know, big super villain (or teams of super villains) taking on a force of heroes. The usual.
That's not this though, at least it doesn't sound like this. Monsters Unleashed looks like a classic, apocalyptic monster movie mashed-up with Marvel superheroes. And that's cool. The publisher is promising involvement from every corner of the Marvel U too, which could mean that Monsters Unleashed is going to have quite the scope and scale(s). And I'm pretty sure that's Darkhawk in there to the left, which means an insta-buy for me. So there's that too.
Cross your fingers, 2017 might be off to a bang with this one.