One of science fiction and horror's best loved films turns 30 with a brand new Aliens disc from Fox.
They mostly come out at night
Hard to believe, but it has indeed been three decades since Aliens hit theaters. Following up on the original Alien was no easy task, but Jim Cameron's more action-oriented sequel hit all the right notes and still stands as a classic in two genres. It's also considered by many fans (cough*cough*me*cough) as the last 'good' movie in the series, but I digress.
So with that in mind, I have to say I'm pretty excited for this new release from Fox. I had no idea that this was even in the offing, but Aliens 30th Anniversary Limited-Edition Set will be hitting stores this week. And if you like extras, you're in luck.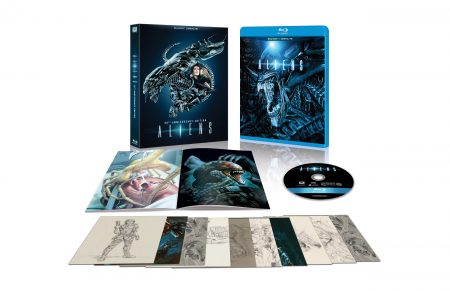 Both the theatrical cut and a special cut of the movie are included in the box, but that's not all. You'll also get "audio commentary, deleted and extended scenes and more". There are physical goodies here too. The box includes collectable cards adorned with art from the movie and a special Dark Horse comic. The book seems pretty cool too. It'll have artwork from the publisher's popular series based on Aliens. And it'll have a variant cover made just for this set.
All in all, seems pretty nice. Even nicer is that the disc will run you just $17.99 USD and is on sale as a pre-order at the time of this article for just $9.99 USD at Best Buy. You can get in on that, and get yourself a copy, here.