What an amazing lineup this month. Let's Journey across the sands and see what's left of the Lords of the Fallen. Let's get to it.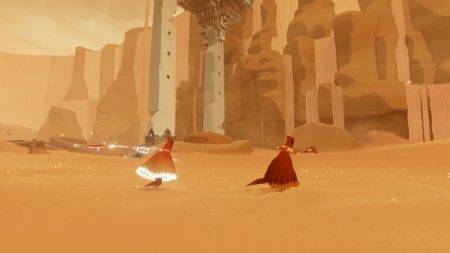 Grammy-nominated!
Number one, Journey, the critically-acclaimed title made by thatgamestudios. Explore this ancient and mysterious world, as you soar above ruins and glide across the sands to discover the secrets of this land. Journey is nothing but a masterpiece, especially with its grammy-nominated score.
Lords of the Fallen, created by City Interactive is a Dark Souls type game creating and building your character is just one of the hardest parts. Everything you do can either raise you up or bring you down. Fight off the demonic Rhoda legion's from the dark realm. Explore hidden caves, broken walls, and tunnels to find hidden secrets and create the biggest, wisest, and all-powerful hero in this action-packed RPG.
[embedyt] http://www.youtube.com/watch?v=Kno4rX1o9Lw[/embedyt]
Prince of Persia: the Forgotten Sands is the next chapter in The Sands of Time universe. Created by none other than Ubisoft entertainment (creators of Assassin's Creed) brings you a fast-paced platformer filled with Quests and collectibles as you embark on an adventure to find out what true leadership means and the cost of great power.
Datura created by plastic group brings you a film like narrative. Controlled by the PlayStation move or the Dualshock 3 to give you an immersive experience never-before-seen in gaming.
Badlands, created by Frogmind is a Flappy Bird/LocoRoco type of game. Fly and survive through this dangerous and stylistic game with over 100 levels to go through.
Finally, Amnesia: Memories is a visual novel on the PS Vita created by Idea Factory International. This game is about a heroin (you guessed it) that has amnesia. You must figure out his past by creating relationships and by choosing who are your real friends or it just might cost your life.
Well, that's it for September's PlayStation plus games. Love to see your comments of the games lineup down below, see you next month.
The Line Up:
Lords of the Fallen, PS4
Journey, PS4, PS3
Prince of Persia: The Forgotten Sands, PS3
Datura, PS3
Badland, PS Vita, PS4, PS3
Amnesia: Memories, PS Vita