If recent word is to be believed, both the PlayStation Neo and Nintendo NX might be revealed in September.
He's starting to believe
It's got to be one of the worst kept 'secrets' in gaming. Unless you've been living under a rock, you already know all too well that Sony has been working on a sort-of successor to the PS4.
The PlayStation Neo will boost the PS4 much like Microsoft's Scorpio (revealed at E3) will boost the Xbox One. Both will massively upgrading the current unit's capabilities. The trick is that both consoles will still make use of the currently existing games for the PS4 and Xbox One. So new power, but same libraries. A pair of re-launches of sorts.
While the Scorpio is waiting a full year further for release though (Fall 2017), there've been rumors that the 'new' PlayStation would see launch this year. Allegedly the juicy new system would hit shelves just in time of the Holiday season. We're getting down to the wire on that, but it seems we might be just about to get confirmation.
According to MCV, French site Gameblog is reporting that the new PS4 all be unveiled at a special presser in NYC. The date? September 7th. That's a Wednesday and just under a month out from today. MCV points out that that's just a few days away from the Tokyo Game Show on the 15th, which might be a more fitting launch venue. But they also point to a very good reason for Sony wanting that 9/7 date.
The Nintendo NX cometh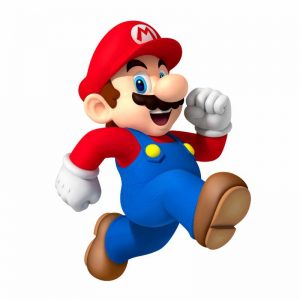 Apparently, that same French site is saying that Nintendo is set to finally (FINALLY) take the wraps off of the NX on the 12th of September. That'd be the following Monday from the alleged PS4 unveiling, which would give Sony a nice little cushion of time to try and get fans pumped before Nintendo reveals… whatever it is that the NX is.
We know next to nothing about this new system after all, and if Nintendo really has something special up their sleeve, then it *could* take some of the wind out of Sony's sails. The NX is all new after all, and you have to keep that in mind. As cool as a new, super-powered PS4 is, well it's just another PS4 in the end.
Some of what we've been hearing about the NX has been intriguing too. A split-system that attaches to your TV but then has a breakaway component to play on the go? Man, sign me up for that. I've wanted something like that since pretty much forever. True, rumor of its power levels being somewhere between a PS3 and PS4 aren't exactly going to set the world on fire, but Nintendo's proven that it can do a lot with a little in the past.
One thing that the NX definitely won't do though, is launch in 2016. The system will hit retail in Spring of 2017, which means that the PS4 Neo would be the first of this new round of consoles to retail if it can hit this Holiday. That can be a boon or a bust, depending. Though this is Sony that we're talking about here, so chances are that they have a pretty good idea of what they're doing.
The Scorpio factor
Silent through all of this is Microsoft. Their aforementioned Scorpio updating of the Xbox One is much like the PlayStation Neo. It's a refresh of the currently existing console. Here's the thing though, it's supposed to be massively superior to basically everything – including that newish Sony unit.
Something like that waiting in the wings could be enough to get hardcore gamers, and those who only keep one console under their TV, to hold off. Whichever way the dates go though, this September might be very interesting indeed. Two console reveals in late Summer, leading into the Holidays? Why that's downright exciting.
Source: MCV