John Stocker has been in the industry for 50 years and is well-known in being a voice director for Sailor Moon. He has voiced roles in: The Care Bears Family, The Adventures of TinTin, Babar, Beyblade, Sailor Moon and much more.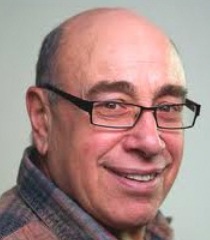 Stocker said he doesn't know what inspired him to be an actor but announced it when he was four years old. "My folks kind of looked at me that said: 'Okay?' and I remember my dad saying to me: 'Hey it's your life you do what you want to do.' Though I think my dad would have said that even if I said: 'You know what? I want to be a garbage collector.' I think he would have said the same thing instead of a broad generality that I think caring parents share," Stocker said.
In the 50 years Stocker has been in the industry he has seen a lot changes in the world of voice acting and animation.
"Well, in general, it used to be a very much male dominated enterprise back in the day. It was only men who did advertising and I mean cartoons were not even on the map when I started," Stocker said. "It was something that was done in Los Angeles and there were so few of them. It was Bugs Bunny and Warner Brothers. We didn't have an animation industry in Toronto at all. There was nothing."
Stocker started his career as a commercial voice actor and said there was a small group of performers that were ladies. "So we got all the work, which was terrific. So when advertising started to take off as a home-grown industry in Canada I was on the cusp of that, and the cusp did really well."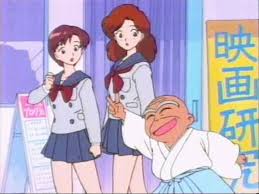 Stocker started his career as a commercial voice actor and said there was a small group of performers that were ladies. "So we got all the work, which was terrific. So when advertising started to take off as a home-grown industry in Canada I was on the cusp of that, and the cusp did really well."
Soon he says advertising started to change in a big way.
"Toronto was one of the handful of cities in the world that has that advertising providence. I was fortunate to be a part of the rising swell of all of that," Stocker said. "That is how I started my career and then advertising started to change in terms of women getting in. The trickle of people who wanted to do voice work suddenly said: 'Hey! There is an industry out there that I'm not involved in, I wanted to act there but I wanted to do that.' Suddenly strictly voice people started to come in who were only voice actors and had no on-camera presence. They didn't do theatre, TV, or film. They were just voice actors."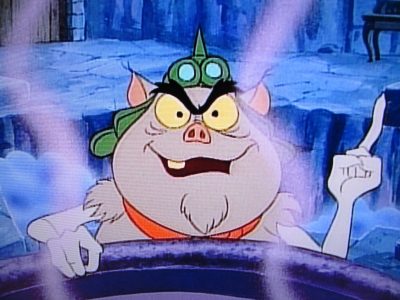 The animation industry began to blossom in the mid-'80s with Nelvana. "All of us who were doing funny voices either for ourselves or maybe on the odd commercial or funny little film voice over suddenly were in demand as animation performers."
Stocker went into detail about how animation has changed. "What happened was the industry wanted to entertain kids but political correctness got a hold of it let's say," Stocker said. "So the educators, sociologists, child psychologists, and everyone else now has a say on how animation is done and what it says now to the youth population- there is so much you can't say or do. I grew up with the Three Stooges hitting each other over the head, pulling hair out and I didn't become a criminal."
He continued. " We're so involved in the political correctness that I think it's taken away a lot of the educational and entertainment value. Entertainment is education itself. I think it has diminished a lot of the properties."
While Toronto doesn't do the big movies, Stocker feels that it isn't second to any city in terms of animation. "There must be 25 to 30 animated series being produced in Toronto at any given time, that's huge! So you know for me I kind of followed that path, and in '93 I was taken on as a voice director for Sailor Moon and that was 25 years ago now."
Sailor Moon provided a lot of first voice over roles for actors who never lent their voices to an animated series before. Stocker, however, lent his voice to Grandpa Hino and a number of additional characters for the show, and said being a voice director was never on his radar.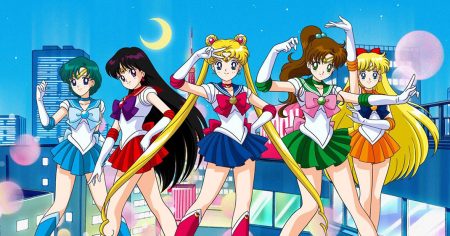 Sailor Moon was Stocker's first voice directing job and explains how he got the opportunity.
"I happened to be at the studio right as a director who was in place before me, was relieved of his duties," begins Stocker. "The producer Nicole Thuault turned to me and said: 'John would you like to be our new voice director?' I looked at her and I said: 'What?' She just said: 'You can be the voice director, you're such a good actor and I think you know all of this without even knowing that you know and if you want I'd like to hire you as a voice director.' A million thoughts went through my head."
These were thoughts that Stocker wrestled with before coming to a decision to accept the job or not.
"This was in '92 and I was so busy doing voice work that I didn't have time to insert anything into my calendar, and I thought you know? It's a fleeting business," Stocker said. "You could be on top of the world one day- I mean look at all the people now in sitcoms and movies, you think 'oh my god they have a career ahead of them for the next 50 years.' And then they do something and you never hear from them again."
After thinking it through Stocker accepted the job offer. "I thought this may be an opportunity that I may never get again so I'm going to fit this into my schedule. I'm just going to make this happen, and I'll do it even if it may mean ultimately losing some money in the short term, and it will make me some money in the long term, and I thought I would have some fun so I said sure!"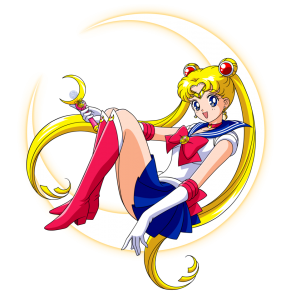 He also stated that he did end up taking a monetary hit but does more voice directing today than acting. "It was a gamble but it was the right choice. I enjoy voice directing as much as I enjoy performing," Stocker said. "The nice thing about being a voice actor and voice director at the same time is that I often get hired- I don't hire myself as I feel that would be dishonest, but the producers say: 'You know what? We don't have to make two calls. We make one call and we have our voice director and one of our actors.' So a lot of those help the projects that I do a voice in."
Sailor Moon's franchise has only gotten bigger in the last few years, and Viz Media announced in 2014 that they were re-dubbing the whole Sailor Moon series uncut.
[embedyt] http://www.youtube.com/watch?v=RWPyM9afQ-w[/embedyt]
"In 2014 we were all at Anime Expo in Los Angeles, a huge number of the cast members plus the new cast and as a matter of fact, the new voice director was invited as well. It was this big Sailor Moon fest and it was really great because there were 15 to 18 cast members altogether who were sort of celebrating this whole thing."
Stocker shares how he feels about passing on the torch. "I said you know I think this is really great because Sailor Moon is so iconic now that one isn't replacing the other. There will always be those that love the old dub and there will be those that love the new. Some day this new version will be the nostalgia just like the old one is for today's people who are 18, 35, 40, or 50."
He said there is room for both dubs. "Because they are somewhat different, the approach is different and they mean different things to a different world really. I think in so many ways the new version because it goes so much deeper into the realities in every respect right through to the sexuality," Stocker said. "The whole idea of relationships being woman and woman as opposed to just a male and female relationship. All that stuff now is accepted but it wasn't accepted then."
Stocker expressed that we had to fit into that particular norm back then. "That was right for that day and this is right for this day, and that's why things are redone," Stocker said. "It's wonderful to have them redone slightly differently because if you duplicate you're not creating anything. There will always be only one original production. Always. There will never be a second original production of this show. So it will always be there and it will always remain iconic in its own right."