Zero tolerance policy for cheaters in Tom Clancy's The Division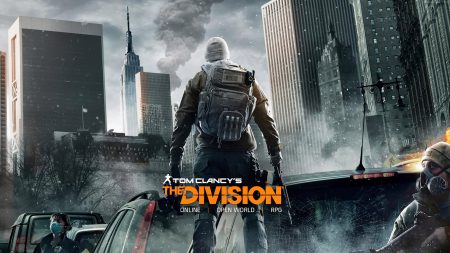 Back in April, Ubisoft announced that it would be deploying anti-cheat measures to counter cheaters in Tom Clancy's The Division. These measures including upping the initial three day suspension that came with a first time offense, to a fourteen day suspension, with a second time offense resulting in a permanent ban. In-between then and now, Ubisoft took action against over 30,000 accounts.  Of those 30,000 accounts, 3,800 were permanently banned.
Two days ago however, Ubisoft has decided that this policy was not enough to ward off cheaters. Now cheating does not result in suspensions, but in a permanent ban. Even for first time cheaters. Ubisoft claims that while the initial suspensions and bannings helped reduce the overall amount of cheating.  Despite this, they claim that there is still work to be done in stopping cheaters. They cite their new decision partially on what they observe when cheaters return to the game, heavily implying that many cheaters come back to become repeat offenders.
This is not without precedent for Ubisoft. They have recently implemented similar policy with Rainbow Six Siege a few days prior to this one. Time will tell if this proves to be a sweeping policy that affects all of Ubisoft's online games in the future, or if this is limited to their current high profile games.
Ubisoft maintained a very pro-consumer stance on these matters, saying that their end goal is an enjoyable experience for players.  They claim to want to make their games free of those who would drag down the experience. They have stated to have based their new policies on feedback that their customers have provided for them.
These new policies have not been put into effect as of yet, and Ubisoft has promised that they will announce when the new bans are staring to be applies.