ID@XBOX brings the indie title "TurnOn" from the Russian-based developing team at Brainy Studios. This four-man team of developers created a world without any light. A massive blackout has effected an entire planet and has left its citizens without any electricity or light. All hope was lost until a falling star falls upon this planet. But it is no falling star and instead it is an alien made entirely of electric energy. Players will get to experience an amazing adventure as they bring a little light back to this world.
Brainy Studios took this little idea and turned it into a world. TurnOn is a colorful and detailed "platformer without platforms." Players will control the little light across electrical wires and through puzzles to light up this dreary world. The fun art style and relaxing soundtrack complement the story and do a good job of setting the atmosphere. The last piece of creating a good game is a good story.
Creating a well crafted story is an essential aspect of the game and required a lot of work. The story draws inspiration from the global movement Earth Hour. During this event, all the lights are shut off for one hour. "TurnOn's" story grew out of the idea on earth's dependency on electricity. "TurnOn itself is about how strong the world depends on electricity and what can happen if it suddenly disappears," said Dmitri Ogorodnikov, CMO of Brainy Studios.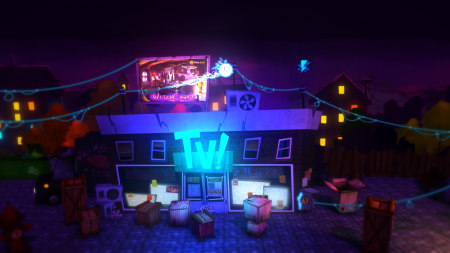 "TurnOn" is available now on Xbox One, PC and Mac for $14.99. For more information on Brainy Studios, check out their website here, Twitter, Facebook and Instagram.