River City Ransom is a classic that's been missing a modern update for way too long, and Natsume is about to see to correcting that mistake.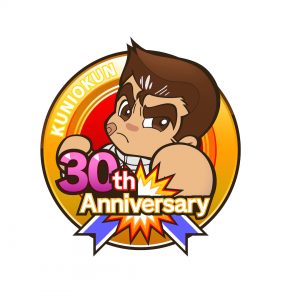 Believe it or not, this is the 30th anniversary of the classic NES brawler, a beat 'em up that still gets raves. And while it's been MIA for ages, the game is about to make a bit of a resurgence thanks to Natsume and partner Arc System Works, with Tokyo Rumble.
"We know there's a loyal fanbase of the River City series in North America who have been asking for more of these addictive games to play!" said Hiro Maekawa, President & CEO of Natsume. "Whether you're a longtime River City fan or new to the series, there's plenty of side-scrolling action to love."
Sounds like the classic style will remain untouched for this new River City, which will be coming soon for the Nintendo 3DS. While most everybody should be familiar with the original River City Ransom (or Nekketsu Kouha Kunio-Kun SP: Rantou Kyousoukyoku, as it's known in Japan), you might not know that the game is only one part of a very long-lived series.
There's been everything from fighting games to sports titles made in the River City mold, all of which is now owned by the aforementioned Arc System Works. Even so though, it's Ransom that's the main game that everybody thinks of when they hear the name, or see that famous graphical style. And it's a game that Arc is more than happy to celebrate.
"River City its celebrating its 30th anniversary in Japan in 2016, and we're excited to be part of the celebration," said Minoru Kidooka, CEO of Arc System Works. "We're very excited to be continuing our partnership with Natsume, which included Gotcha Racing and Brave Tank Hero in 2015."
Other games aside though, River City: Tokyo Rumble will follow along with high-schooler Kunio as he battles his way across the town. His enemies, of course, are rival gang members, and he'll have access to all kinds of weapons in his quest- from knucks to soccer balls. So, some will make a lil more sense than others. He'll also be able to level-up his abilities in the game, and shop at stores for grub to refill his health, just like in the original.
River City: Tokyo Rumble will arrive for the 3DS later this year. Here's your "key features":
Play as Kunio, Riki, and other famous fighters from the River City series!
Take on jobs to earn extra cash, special moves, and more!
Take a break from the main story to fight in a 4-man Rumble or dodgeball match!
Take on your friends using Local Play and Download Play!
Unlock new characters, stages, and songs as you progress through the game!