The disappointment is almost palpable today as Nintendo announces that they won't have a Wii U successor on the shelves till next year, and that the new Zelda will not only be the only game playable at E3 2016, but it's also delayed.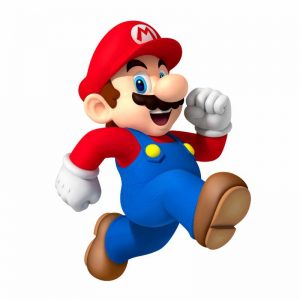 It's hard to spin this one in a positive way. Really hard. I love Nintendo, I grew up on Nintendo, and I want nothing less than for Nintendo to pull itself back up and into competition with Sony and Microsoft. That certainly seems increasingly unlikely to happen with moves like this though.
Widely thought to be debuting this year at E3 in June (I know I had figured on it), the Nintendo NX will now be releasing March of 2017 and have zero presence at the upcoming convention in LA. Yes, that's a year off. Oh and when I say that the console won't be at E3, I mean that it won't even be discussed there… at the show where it was hoped to appear in playable form. Actually, while we're on the subject, there's only one thing that will be at E3 in playable form, and that's the Legend of Zelda title that was going to tentpole Nintendo's Holiday Season this year.
I say 'was' because it's been delayed into next year. Why? Oh that's easy, because Nintendo is doing the exact same thing that they did when the GameCube transitioned into the Wii – the new (still untitled) LoZ game will be launched for both the Wii U and the NX at the same time. I'm sure there are all kinds of fans that'll be thrilled with that move.
None of this was directly announced either (pun intended), as all of the above was in a financial report that was just released, according to CNN Money. The fiscal site then goes on to point out that Nintendo had better have a rabbit or two in its hat as the Wii U has flopped hard.
I didn't realize just how hard, but being released and out on the market in 2012, well ahead of both industry leaders, the Wii U has still only moved about 13 million units to date. The Xbox One and PS4? Try around 20 million and 36 million respectively. Yeah.
So I guess sit tight Nintendo fans… and cross your fingers. We'll have more on the NX as soon as it's released… which probably won't be till sometime around late Summer/Autumn. I guess.
Source: CNN Money