Normally, you know Udon for colorful, super-fun collections of artwork from companies like Capcom. This is not one of those books. Happy Alien Day everybody, Alien Visions is coming.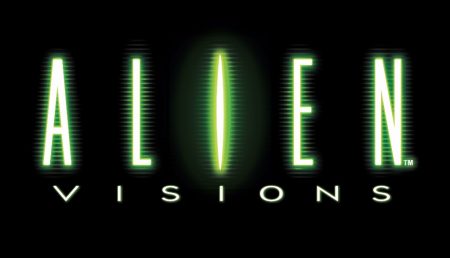 Billed by the publisher as their "most terrifying creative collaboration yet", Alien Visions is exactly what you're hoping it is. It's a collection of artist's renditions of one of the most horrific movie monsters of all time – H.R. Giger's xenomorph from the Alien films.
And these are no unknown talents who'll be contributing to this book either, with the likes of "Dave Dorman, Phil Noto, Kim Jung Gi, Whilce Portacio, Bengus, Shunya Yamashita" all involved, and even more as yet unannounced. The roster of artists will span the entertainment industry as well, and you can expect to see pieces from people in the comic book, video game, and movie industries all included in Alien Visions. While the visuals are almost a lock to be pretty awesome, that's not all that's in between these covers.
Written memories of the franchise that is Alien will be running throughout the tome, as the artists share their thoughts on the property and tell just how it is that it's impacted them. Fans will more than likely have a great time with that, as pretty much every horror or sci-fi fan who's seen the movies has a story (or nightmare) or two about the first time they first took it in.
And as I inferred earlier, Udon makes some seriously cool stuff. If you're not a fan now, then chances are that you will be once you see this bad boy. As to when you can expect that to happen, Alien Visions is set to arrive on store shelves later this year. No firm release date as of yet from Udon, but we'll have more for you soon.