In the latest patch from Frontier, Xbox One Commanders will now have access to bobble heads, private groups, customization controls and plenty of game extras. There are a few other details with some minor tweaks to missions and other items happening in the background. There are also three new language sets so people in Germany, France and Russia can also enjoy Elite Dangerous. Frontier is also creating a new Game Extras Store specifically for Xbox Commanders as well.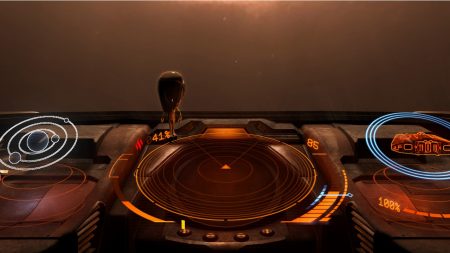 The new store will feature a new currency specifically created for the Xbox Community. In the Elite Dangerous Community Store, Xbox Commanders will see there is an option to buy Frontier Points in exchange for in-game items. These items are mostly cosmetic in nature. From new paint jobs and decals to the popular bobble heads, these items will be made available when patch 1.6 drops. The exchange rate is even exchange, for $10.00, Commanders will be issued 1000 Frontier Points to spend as they wish. Commanders will finally have the option to customize their controller layouts.
Every single button will be customizable. Frontier takes it up a notch and even let's Commanders customize the sensitivity for each button. That is what is being reported in the patch update notes. Now Commanders won't have to battle the controls and can focus on the threats in space. What better way to show off that new paint job than doing so in front of your best friends with the new private group feature.
Another new feature, Private Groups, will allow Commanders to join up and from an alliance with up to 1,000 Commanders. Each Commander must be following each other in order to view each other in the group. More on group details  will be released as we approach the street date of patch 1.6. Unfortunately, there is no confirmed date for this patch. Until then Commanders, stay frosty and explore the stars.