Nintendo joins the wacky world of the App Store on March 31st with its first mobile title, Miitomo.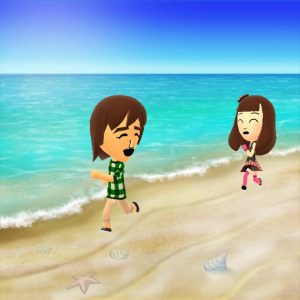 Miitomo, which has already been downloaded over a million times in Japan (becoming the number one most downloaded free app in both the App Store and Google Play), is finally coming to the western world.  Users of iPhones, iPod Touches, iPads, or Android devices, will be able to download the communication app for free, and begin letting their secrets out to all their friends by sharing them with a talkative Mii.
While untrustworthy, your Mii might just help you strike up a conversation you never knew you could have with people you thought you knew.
You can preregister now at Miitomo's site, and people who preregister for a Nintendo Account will also receive Platinum Points for My Nintendo rewards.  My Nintendo will launch alongside the Miitomo platform, meaning players can start earning in-app items, games, and eShop discount coupons on March 31st.
Nintendo will also launch an "enhanced" Wii U and 3DS shop on Nintendo.com, allowing users to purchase Wii U and 3DS games from their computers, and have them download on their consoles.  eShop purchases, and purchases from the site, will net My Nintendo users Gold Points.
For the record, Platinum Points earned via preregistration will expire 6 months after the launch of the service, so be prepared to spend away.