If you're a Metal Gear Solid fan, then chances are you enjoy the work of actor David Hayter. But the former voice of Snake isn't holding anything back anymore when talks about the franchise.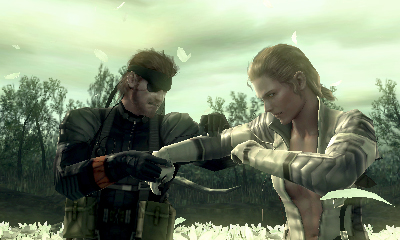 If you were the voice of one of the biggest heroes in gaming for years and years, and then were unceremoniously replaced, chances are that you'd be a little bitter about the whole thing. I know I probably would be for a while at least. And it seems as though David Hayter, the voice of Solid Snake, isn't pulling punches any more.
An actor and screenwriter, Hayter provided the vocals for the war-weary Snake from the groundbreaking Metal Gear Solid on the PSOne, all the way up until he was replaced for Metal Gear Solid V: Ground Zeroes. So it might not surprise you any then, to learn that he's not heard the work of Keifer Sutherland as Snake, since he's yet to play either flavor of MGSV.
Hater spoke to Game Informer, where he related that MGSV is "60 hours of humiliation that I can't get to", and talked about his relationship with the series' former director Hideo Kojima. As you might imagine, there's no love lost there, and Hayter confirmed that.
The actor said that he's "got no particular love for Kojima", and probably wouldn't work with him again in the future. He also added that this wasn't the first time that Kojima had tried to replace him, as he'd apparently tried to get soundalikes in the past, and even reached out to Kurt Russell for MGS 3: Snake Eater.
While none of those worked out and Russell declined the part, Sutherland bought in, becoming the apparent new voice of the legendary merc. For his part, Hayter says he holds no ill will towards Sutherland, but does feel like the whole thing "could have been handled better and a little more respectfully".
Hard to find fault with that. Read more here.
Source: MCV