Sigeru Miyamoto's Project Guard is still very much a thing, but is getting a fresh infusion of Star Fox' own Slippy Toad for its Wii U launch.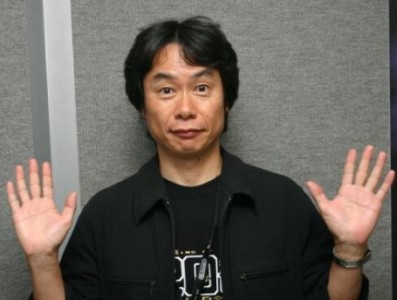 I must have been in a fog, because I either didn't know what Project Guard was or totally forgot all about it. Either way, it's a surprise that the game is hitting the Wii U in short order.
Landing on the Nintendo console next month, Project Guard basically casts players as a security guard. Now called Star Fox Guard (inventive!), the title will set you up as Slippy Toad, one of Fox' longtime wingmen, who's helping out his uncle Grippy (who I guess owns a warehouse?).
Gamers must navigate the game's environments from the GamePad only, while other players shout out where you're supposed to be shooting by watching a four-way split screen of monitors on the TV itself. It sounds interesting, if a little convoluted.
We'll find out about the novel gameplay soon enough though, as Star Fox Guard is set to arrive digitally (on the eShop for the Wii U) on April 22nd.
Source: MCV