Who doesn't like 'free'? Nobody, and that's why the 12 Days of Free Comics are back at digital comic distributor ComiXology.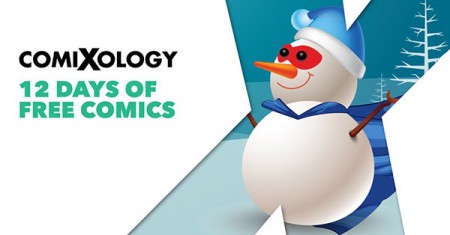 Returning once again is the deal, which nets comics fans a 12 pack of free reads from now (like, today) till the 20th of this month. The company says that they have a "reat slate of awesome FREE fan-favorite comics to give to fans worldwide", and they're giving one book away each day.
The publishers are a mystery, and you won't know which books will be the freebies till the day of 'sale', so this is a little bit of 'secret Santa' fun too really. And if you might already have the book or just don't dig it for whatever reason, don't forget that you can gift that freebie away to "friends, family, co-workers, or anyone on your holiday gift-giving list!"
Once again, the promotion started today, so make suer you log onto ComiXology right now and grab your free book. Then check back every day till Sunday, December 20th and stock up for the full slate of 12.