Rock out with the soundtrack to one of the biggest games of the year.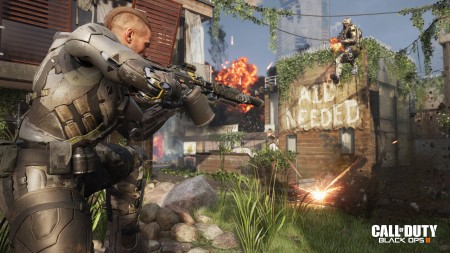 "With Black Ops III, we intended to take full advantage of the three-year development cycle and really push ourselves creatively in terms of what we could achieve with a game and that's just what we did," said Brian Tuey, Director of Treyarch's Audio Department. "When it came to the composition for the game, we knew that we had to bring Jack Wall back into the fold, because he has such a great sensibility for the emotion we wanted to evoke, and his technical abilities allowed him to masterfully create great music for our new in game music system."
Wall, of course, is a well known composer and the major force behind the music that you hear in Call of Duty: Black Ops III. He's extremely well-versed in video game music, as he's scored tons of games including Mass Effect 1 & 2, Splinter Cell: Pandora Tomorrow, Evil Dead: Hail to the King, and Call of Duty: Black Ops 2.
If you're enjoying what he's done in Black Ops III, then you'll be happy to know that you can download the digital soundtrack right now. Available on iTunes and via other online digital music stores, the OST includes 41 tracks and will run you $9.99 USD for the whole thing, or .99 cents a piece.