Nintendo is focusing on its release schedule for the remainder of the calendar and has set some dates and locations for its annual gaming tour.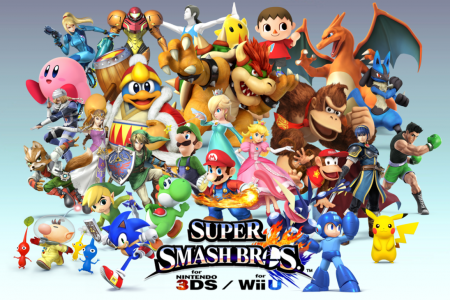 16 malls across the US will play home to Nintendo's Holiday preview 'arcade'. The popup event makes the rounds every December, and this one will be no exception as the company will have games for both the Wii U and 3DS on hand for you to play and view while you take a little break from Holiday shopping.
Games you can try out for the 3DS include:
YO-KAI WATCH
The Legend of Zelda: Tri Force Heroes
Pokémon Super Mystery Dungeon
Animal Crossing: Happy Home Designer
Chibi-Robo! Zip Lash
Super Smash Bros. for 3DS
Mario Kart 7
And for the Wii U:
Super Mario Maker
Splatoon
Mario Tennis: Ultra Smash
Yoshi's Woolly World
Skylanders SuperChargers
Super Smash Bros. for Wii U
In addition to all of the above, you can also see plenty of Amiibo at the kiosks, pick up some freebie giveaways, get coupons for cash off of Nintendo products at Toys R Us stores, and even nab a Nintendo Holiday Gift Guide for yourself – all while supplies last of course. You can also find Nintendo gurus on hand, who'll be more than willing to make some holiday recommendations for gifts this Season.
So it's a pretty packed house for fans to check out while the Holiday shopping season will be in full swing. Here are the places where you'll be able to check it all out:
South Shore Plaza in Braintree, Massachusetts
Woodfield Mall in Schaumburg, Illinois
Stonebriar Centre in Frisco, Texas
Cherry Creek Shopping Center in Denver, Colorado
Memorial City Mall in Houston, Texas
The Oaks in Thousand Oaks, California
Dolphin Mall in Miami, Florida
Mall of America in Bloomington, Minnesota
Perimeter Mall in Atlanta, Georgia
Queens Center Mall in Elmhurst, New York
King of Prussia Mall in King of Prussia, Pennsylvania
Scottsdale Fashion Square in Scottsdale, Arizona
Washington Square in Portland, Oregon
Westfield Valley Fair in Santa Clara, California
Westfield Southcenter in Seattle, Washington
Tysons Corner Center in McLean, Virginia
For more on Nintendo's Holiday happenings, and to make your own wish lists, click here.