If you're on the hunt for an Elite controller for your Xbox One, you might have a tough time of it till after the Holiday Season.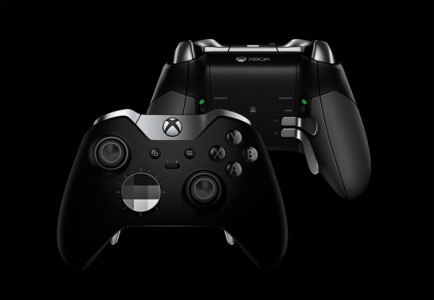 Priced way above the standard edition Xbox One controller, it looks like the Elite pad will be pretty surprisingly tough to find if you were hoping to take one home any time soon. The modular controller allows gamers to switch and swap components to their heart's content, making it almost seem like an after-market custom job.
And apparently, gamers are liking the freedom that the pad gives them just fine. The controller is sold out just about everywhere, with searches of Best Buy, GameStop, and Target coming up empty. Amazon has them of course, but you'll pay even more for one since it's being sold by a separate seller and not the online retail giant itself.
Microsoft says this isn't unique to the US either, as they've reported to Polygon that the entire world is basically sold out of the little pads. Now, before you head to eBay, you should know that there will be more of them coming up, and too long into the future either.
The Xbox company added that more stock will be shipping out in the coming weeks, and that your best chance to snag one of the Elite controllers will be some time in December. Of course, at that time the US will be embroiled in the Holliday shopping season, so in reality, you'll probably have to be pretty lucky to get one before 2016 dawns.
Source: MCV