The latest Battlefield title is now a part of the Vault on EA's Xbox One 'play all you want' service.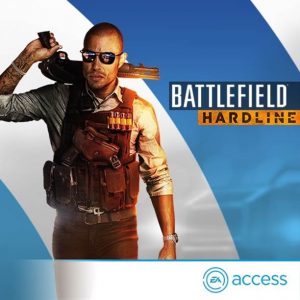 Battlefield Hardline is the most different of any game to bear the Battlefield name in that it's a cops 'n robbers affair – no warzones here or tanks and APC's, just good old fashioned car chases and arrests aplenty… with some heavy-duty hardware thrown in for good measure. And if you've yet to play the game, then it's you're luck day.
Although it was just released this year, Battlefield Hardline is now a part of EA's Vault, exclusively on the Xbox One, which means that you can play it as much as you want without buying it. Of course, you have to be a member of both Xbox Live Gold and EA Access (which costs you $4.999 USD per month) to get in on the fun, but if you are then you're sitting pretty.
The game joins the likes of Dragon Age: Inquisition, Battlefield 4, FIFA 15, and Need for Speed Rivals, all mainstays of the Vault currently, and al of which make for a pretty good excuse to join the service. And should you want to get your Hardline experience off to a rocking start, you can also get in on a little game time with the developers as EA Access members can join Visceral Games in playing through several of the game's modes on the server 'EA Access' on October 15th (tomorrow), starting at 4:00PM PT and running to 5:00PM PT.