Catch up on the iHappenings as went Apple's event a few days ago.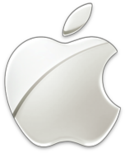 As Apple reveal events go, this one was pretty packed. Usually, I watch these things live and in living color, but this year I'm really not in the market for anything. So if, like me, you skipped over the show, then you might want a little 'in short' version of what went down.
And so…
iOS 9 and WatchOS 2
Hitting Apple Watches and iDevices ridiculously soon is iOS 9, and Apple promises the usual assortment of upgrades and updates. As usual too, you can expect to see some upgrades on the gaming end of things, as Apple will be introducing some new 'behind the scenes' framework elements to the mobile OS'.
among other things, you can also expect to see improvements to Siri and her/his search functionality, as well as the ability to put the personal assistant in silent mode. An Apple News app will also be introduced this time around too, allowing users to get a few news feeds delivered directly to their devices, and yes… there will be a special 'Selfies' folder in the photo app.
iPad Pro
The long-awaited iPad Pro finally made its debut at the event and didn't disappoint. The larger model of iPad won't really be replacing any of the current units, but will instead be giving the line yet another price point, and users another choice as to the iPad that they want to take home.
The Pro's screen is the main draw here, giving users an over 12″ surface to play and work on, but there is more to the improved Pad than just that. You'll also get multitasking capabilities (which should be a big hit), an improved processor with roughly double the power of an Air 2, new multitouch abilities, 10 hours of battery life, and a beefier audio system with four (count 'em) speakers.
Look for it at retail in the usual assortment of GB flavors this November.
iPad mini 4
Replacing the mini 3 is the fourth model in the line and this one follows the trend of the minis being shrunk down, previous generation iPads. In short, the mini 4 is a little iPad Air 2, and thinner and lighter than previous minis. Not that that's a bad thing.
No release date as of yet for this one.
iPhone 6S and 6S Plus
3D Touch is meant to innovate the now familiar multitouch mechanic further, and was one of the biggest elements to the new series of iPhones. The system senses how deeply you press on the screen, giving you a "peek" at something like a website or email message, before you commit to actually heading there or opening the letter.
Quick Actions is another really cool little feature, related to 3D Touch, that activates a mini-menu when you tap on an icon like the phone or maps. Activate it on the phone app for example, and you'll get a listing of the most recent people that you chatted with. It's pretty neat and a nice little augmentation to the iPhone's deck of cards.
The camera on the 6S is also much improved and can now take 12MP shots and… 4k video. Personally, I think 4k is a little bit of overkill on a mobile platform, but when you connect to a TV that supports it, it should be a pretty nice feature… if you have a TV that supports it that is.
Apple is also promising better Wi Fi and LTE connectivity for the phone, as well as a 70% bump to CPU performance this time around and a staggering 90% improvement to GPU performance, which should make gaming all that much better.
You can expect to be able to pre-order yourself a 6S or 6S Plus as of September 12th at 12:01 PDT, so set those timers. There was also a rate plan talked about, but you can read more about that at the bottom of this article.
Apple Watch
The Apple Watch didn't escape a little 'new' either, as the beleaguered (depending on who you ask) device also got a bit of time on stage. New faces and news feeds delivered right to your wrist were discussed, but also the Time Travel ability which allows you to wind the watch forward to see what's on your schedule for the next day (even the weather) without checking your phone.
Believe it or not, there are over 10k apps in the app store already for the Watch, and those include stuff like Facebook Messenger and an upcoming transit app, which should make finding public transportation easier. Oh, and there were also a bunch of new straps for it.
Yes I know, it doesn't sound all that exciting. I still think the Watch could be a cool little device, but man it doesn't do much to wow people.
Apple TV
Heading into the event, there as a tremendous buzz about Apple TV and a thought that the newest incarnation was going to be all about games. But while there were gaming functions to talk about, it was really more of a back-burner kind of thing, and not the focal point that everyone had wanted.
And really, the whole demonstration boiled down to two things; the new remote (yes, really) and apps.
Apps on Apple TV are now a thing, and that's where the whole 'gaming' thing comes in. So yes, you can play games on your TV via Apple TV, but I didn't get the sense that these are in anyway going to be something like a proprietary Apple 'gaming platform' in any way that would be different than the App Store on the iPhone or iPad is now. There are some controllers already on the way that will be compatible with the new Apple TV, which is cool and all, but it's not what gamers were hoping for.
The remote on the other hand, is really freaking cool. And yes, I am serious with that statement. The remote features a multitouch pad at the top, for faster navigation, and a voice feature so you can control your… controls… with vocal commands. It's really cool, has some actual, great promise to it, and should be a great little addition to the Apple TV offering slate.
No release date yet for this one either.
Other stuff
There were a few little odds and ends discussed as well, some of which was actually pretty big time.
For starters, the company debuted the Apple Pencil, which is a stylus. Former lead Steve Jobs was dead against something like this, but styli are something that people do use and want for their tablets for different things, and it kind of makes sense that Apple would put out their own. The Pencil is supposed to feature sensitivity to both tilt and touch, and features built-in hardware that can work directly with the iPad Pro's display to mimic the many artistic styles that you can get with working with paper and pencil. It's supposed to work right down to a single pixel too, which is admittedly pretty awesome.
They also talked up a new Smart Cover, which includes a bluetooth keyboard built into it. This is hardly an innovation, as third parties have been doing it for a while, as well as some hardware manufacturers like Microsoft, but it is kind of cool nonetheless to see it finally come to the Apple platform (officially).
And then there was the big bomb of the new iPhone plans.
Apple has gone ahead and developed their own system to get iPhone users their yearly fix of a new phone, circumventing carriers and their upgrade plans. These schemes are typically pretty limiting, offering a new phone upgrade with a new plan, on something like two-year intervals.
Under the Apple plan though, you get to pick your provider and are assured a yearly upgrade to the newest iPhone. The cost for it? $32.00 USD per month. AT&T is currently doing something similar and offers 'no contract' contracts, which allow you to cancel at any time but with the catch that you don't actually own anything- meaning the phone. You're basically paying off the full price of the device, or trading it in for another one on that yearly basis. If you cancel early, then you're liable for the full price of the device and this new Apple plan seems to work pretty much the same way.
So if you bought yourself an iPhone 6S Plus, out of contract (which is essentially what this new plan offers) you'd be paying $749.99 USD, but spread out over monthlies of $32.00. Obviously you won't pay that off in a year's time, and that's where the trade-in comes in, allowing you to upgrade your phone when a new iPhone is made available.
Personally I like the idea of the subsidized phone, which entails that classic 2 year plan. It's not like I'm going to cancel my service suddenly anyway. Though it's good to have options, and this tract might work better for some. Up to you really.
__
Anyway, that's the iPresentation in short, with all the major bases covered. If you're an Apple user, then there's plenty to like in there, and if you're not, maybe you'll get around to switching at some point. Or just mock those who think that all this is the greatest thing ever.
You can find out lots more info about all of the above, including shots of all of it, and pre-order links on Apple's official site here.