It's a very big week for Nintendo Wii U fans as Super Mario Maker is finally (finally!) here.
You won't find too much on this week's installment of the Nintendo Download, but you will find one very big release with Super Mario Maker. Anticipated by pretty much anyone and everyone who's a longtime Nintendo fan and has access to a Wii U, Super Mario Maker lets gamers do just what the name implies.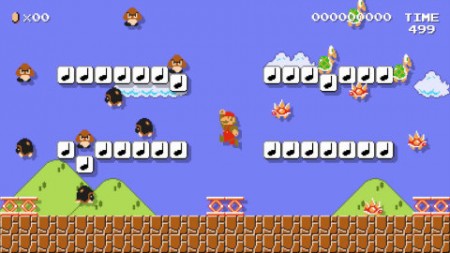 Using a few different sets of assets, players can assemble their own Super Mario levels and both play and share them online through the Wii U. And quite frankly, if that doesn't sound like a little slice of gaming heaven I don't know what does.
Super Mario Maker is available starting tomorrow, in both retail and eShop downloadable forms. As for the rest of the digital action this week, it's as sparse as you might imagine, though worth mentioning is the addition of the first Tecmo Bowl to the Virtual Console. That game's almost required playing for anyone who's a football fan- not the most in-depth anything, but tons of fun.
Scroll down for the full story.
Nintendo eShop on Wii U

Super Mario Maker – The Mario experience of your dreams is here and it's bursting with creativity … including yours. Play a near-infinite number of inventive Mario courses from Nintendo and players around the world. Or even make your own levels on the Wii U GamePad controller. What was impossible in past Mario games is now impossibly fun. Let your imagination run wild. The Super Mario Maker game is available exclusively for the Wii U console on the 11th of September.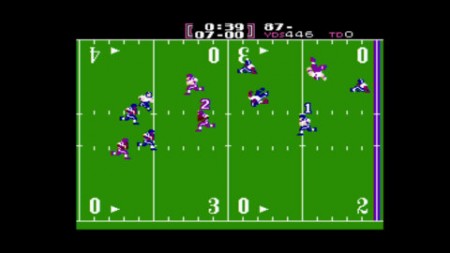 Virtual Console on Wii U

TECMO BOWL – Match your gridiron skills against the computer or another human player in this popular football game from the NES console. From the snap, control of every pass, run and tackle is in your hands. The player can select from 12 teams. Choose from two run plays and two pass plays on offense. Defense consists of trying to guess which offensive play the opponent will select and then taking control of one of the defensive players before the snap. A simple power-meter system is used for kicking field goals, extra points and punts.

Nintendo eShop on Nintendo 3DS

Hatsune Miku: Project Mirai DX – The best things come in small packages. Join the Miku phenomenon by expressing yourself through fun creative tools, sharing your cute customizations and experiencing some of the best music from the world's favorite digital diva. Hatsune Miku: Project Mirai DX is available now in the Nintendo eShop on Nintendo 3DS. Click here to watch a trailer for the game.
Nintendo eShop Sales:
Nintendo eShop on Wii U and Nintendo 3DS
Nintendo eShop on Nintendo 3DS
Price reduction:
Theme Shop on Nintendo 3DS:
New themes this week include:

Super Mario Bros.: Famicom Cartridge
Also new this week:
In addition to video games available at retail stores, Nintendo also offers a variety of content that people can download directly to their systems. Nintendo adds new games weekly to the Nintendo eShop on the Wii U console and the Nintendo 3DS family of systems, the Nintendo DSi™ Shop for the Nintendo DSi system and the Wii™ Shop Channel for the Wii console.
The Nintendo eShop is a cash-based service that features a wide variety of content, including new and classic games, applications and demos. Users can add money to their account balances by using a credit card or purchasing a Nintendo eShop Card at a retail store and entering the code from the card. All funds from one card must be loaded in the Nintendo eShop on either Wii U or the Nintendo 3DS family of systems, but can be used in either Nintendo eShop if the systems are linked to a single Nintendo Network account.
The Wii Shop Channel offers games and applications and uses Wii Points™, which can be purchased via the Wii Shop Channel. The Nintendo DSi Shop offers games and applications and uses Nintendo DSi Points™, which can be purchased in the Nintendo DSi Shop.
Remember that Wii U, Wii, Nintendo 3DS, Nintendo 3DS XL, Nintendo 2DS and Nintendo DSi feature parental controls that let adults manage some of the content their children can access. For more information about this and other features, visit http://www.nintendo.com/wiiu or http://www.nintendo.com/3ds.