Nintendo has announced a pair of New 3DS boxed sets are on the way to US audiences this Fall, and yes, you'll finally be able to get one of those smaller consoles in one of the boxes.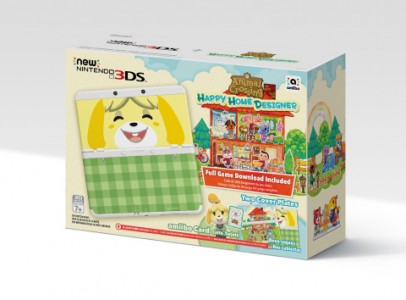 Announced at the GameStop Managers Conference in Las Vegas a few weeks back, the console will include a copy of the new Animal Crossing game, as well as an Amiibo card and two cover plates. The face and back plate sets are not available for the New 3DS XL, but have become a collectible item all by themselves elsewhere.
The whole package will run you $219.99 USD and will hit retail on September 25th.
Also heading to retail is a gold-colored Legend of Zelda-themed 3DS that will have the Hylian crest emblazoned across its face. While you won't get a game with it, the new console is scheduled to debut timed with The Legend of Zelda: TriForce Heroes on October 23rd. So if you're a Zelda super-fan, it's gonna be mighty tempting.