Get a look at the post-Secret Wars future of the Marvel U this July with the free Marvel Previews magazine.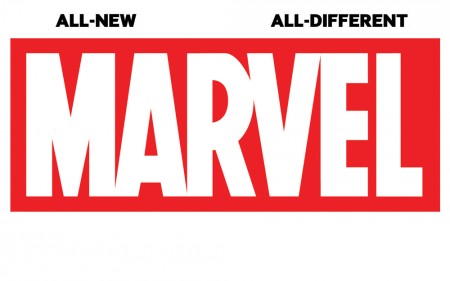 Changes are afoot at the house of ideas… that that's anything new. Marvel has violently shaken up its iconic superhero universe over the last few decades to the point where whole swaths of it are almost unrecognizable to the classic Marvel Comics fan. Whether that's good or bad is up to you, but know one thing- there's lots more to come.
Secret Wars (currently raging) will reshape the Marvel U into something new and different; to borrow a phrase, all-new and all-different. And your first look at that future comes in the form of this free preview magazine. Much like the universe that's coming, Marvel will be doing something different with the 'press' and previews for the All-New, All-Different Marvel Comics. You'll get one magazine to rule them all, instead of countless daily teases and hints.
And while I'm sure you'll still see plenty of coverage online (including this very fine little website), the idea is to reach the comic buyer first, in stores where they grab their books. And I have to admit, that's a pretty cool idea. While the web-based writer in me wants the news here first, the comic fan who still vastly prefers physical books over the digital kind loves anything that places the emphasis on the shops.
"This is a great way to reward fans who visit their local comic shops," says Marvel SVP Sales & Marketing, David Gabriel. "The comic industry has undergone a renaissance this past year, starting with the launch of the new Thor #1 last fall. Comic shops have reported increased traffic, new customers, and higher sales. Free Comic Book Day 2015 was the biggest and best it's ever been! We're thrilled to say thank you by officially revealing the All New, All Different Marvel directly to those customers found in comic shops."
Now, while comic shop goers will be getting precedence in the preview mag, the issue will also see a digital release, which'll come later on. We don't have exact dates for either the physical or digital editions of the All-New, All-Different Marvel Preview magazine just yet, but you can count on being able to take one home this July.