It's time once again for a Nintendo Download update, now with even more Splatoon and just a wee bit of Pip!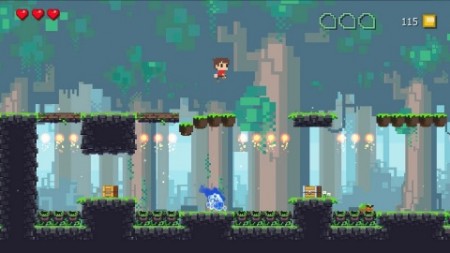 So, what do you think of Splatoon? You dig it? Well, if you do, there's even more where that came from as the game has an update this week that adds in the classic NES Zapper and more, including a new map to ink all over.
If that doesn't float your squid, then you might be interested in The Adventures of Pip, which is a charming little, retro-inspired platformer. It's got that 'modern, but retro' look happening that's so popular right now, and an interesting gimmick to boot- the main character, Pip, actually grows bigger when he absorbs pixels off of the bosses he beats. Pretty cool.
Other than those two, there isn't a lot of big name stuff this week to talk about, though Pac-Attack is now available on the eShop's Virtual Console. That's kind of an interesting development as it's an SNES, and I was under the impression that the SNES and NES would be seeing no further additions to the VC. Actually, it's a nice little development to see that that might not be 100% accurate, since there are a ton more classic games that I'd like to see posted.
Anyway, here's your full list of games that are now available on the Wii U and/or the 3DS: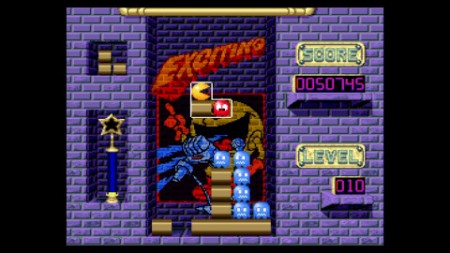 Nintendo eShop Sales:
Price reduction:
Also new this week:
In addition to video games available at retail stores, Nintendo also offers a variety of content that people can download directly to their systems. Nintendo adds new games weekly to the Nintendo eShop on the Wii U console and the Nintendo 3DS family of systems, the Nintendo DSi™ Shop for the Nintendo DSi system and the Wii™ Shop Channel for the Wii console.
The Nintendo eShop is a cash-based service that features a wide variety of content, including new and classic games, applications and demos. Users can add money to their account balances by using a credit card or purchasing a Nintendo eShop Card at a retail store and entering the code from the card. All funds from one card must be loaded in the Nintendo eShop on either Wii U or the Nintendo 3DS family of systems, but can be used in either Nintendo eShop if the systems are linked to a single Nintendo Network account.
The Wii Shop Channel offers games and applications and uses Wii Points™, which can be purchased via the Wii Shop Channel. The Nintendo DSi Shop offers games and applications and uses Nintendo DSi Points™, which can be purchased in the Nintendo DSi Shop.
Remember that Wii U, Wii, Nintendo 3DS, Nintendo 3DS XL, Nintendo 2DS and Nintendo DSi feature parental controls that let adults manage some of the content their children can access. For more information about this and other features, visit http://www.nintendo.com/wiiu or http://www.nintendo.com/3ds.