Gearbox is coming out with a whole new IP this winter: Battleborn. Self-proclaimed "Hero Shooter" Battleborn, "is a new first-person shooter for every kind of badass" (emphasis theirs).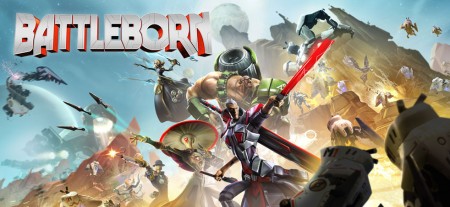 Featuring 25 vastly different playable characters, the game looks very different than most current fps games. Gearbox's Borderlands background may contribute to this, but even these characters look more cartoonish than Borderlands; however, that doesn't mean gameplay is for kids.
Set in a distant, sci-fi future, these heroes fight to defend the universe's last star from a mysterious evil. The trailer is action-packed and displays as much of the various character abilities as possible in the short two minutes.
Here's some info on Battleborn:
1-5 player online co-op; local co-op split screen for 2 players

25 unique characters with different personalities, weapons, and abilities

Platforms: PS4, PC, and Xbox One

Release: Winter 2015

Story Mode: Play alone or co-operatively! (Ed. note: We hope this means like Borderlands)

Competitive Multiplayer: 5v5 team multiplayer with 3 modes ━ Incursion, Devastation, and Meltdown

Progression System: Earn XP in every game mode to level up individual heroes as well as your player profile Commander Rank
As an E3 debut, Gearbox will surely have more to show at the expo.
What is interesting is how much this looks like Blizzard's Overwatch. While gameplay is different, the style and art direction of both games is very similar. It will be interesting to see if others make the comparison.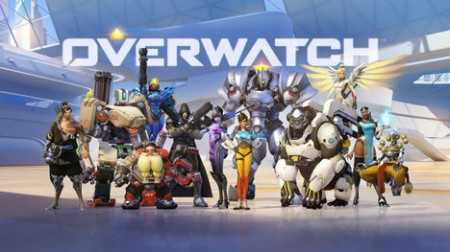 Either way, I'm pretty stoked for this game. Battleborn's trailer looks stunning and I love all the various characters! Are you excited? Will you help defend the universe's last star? Let us know in the comments below or tweet at me! @lmrome3